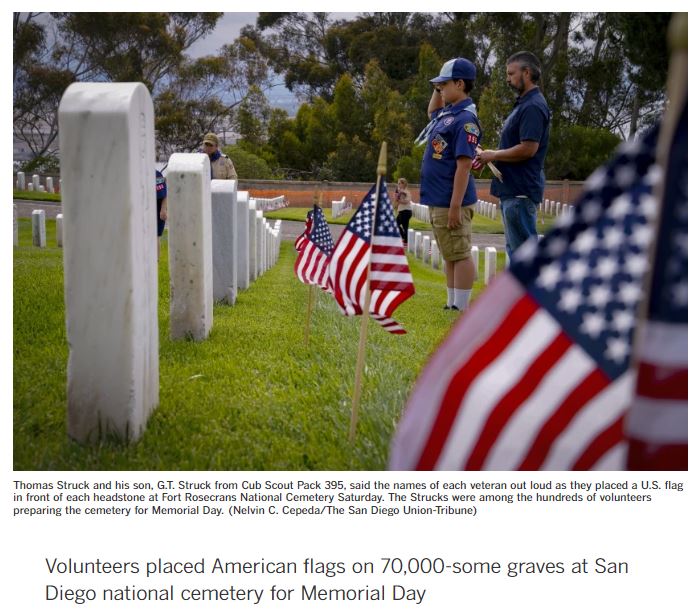 Nine-year-old G.T. Struck stepped in front of the upright headstone at Fort Rosecrans National Cemetery and waited.
His father, Thomas Struck, read out loud the name on the marker and handed the boy a small American flag attached to a pointed wooden stick.
G.T. put the toe of his right shoe at the base of the marker, measuring where the flag should go. He bent over and stuck it in the ground behind his right heel. Then he straightened up, bowed his head for a moment, and saluted.
One down, 70,000 more to go.