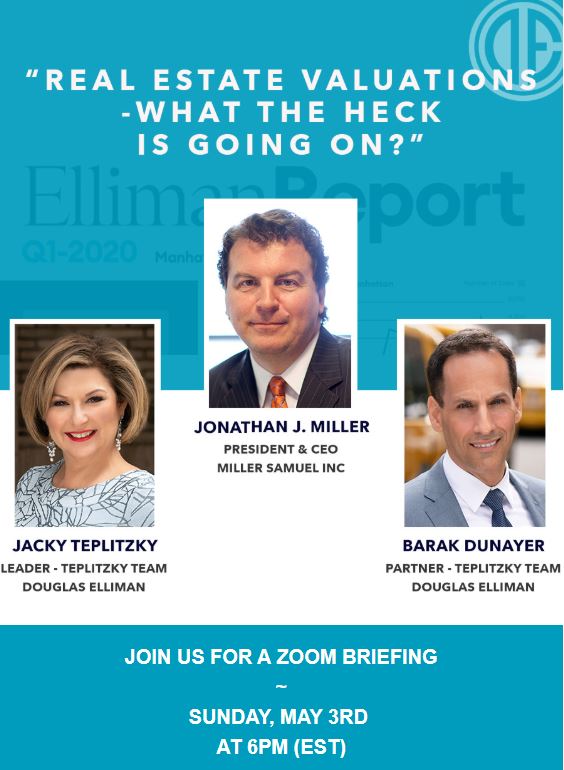 The leaders of Kayla's real estate team will be speaking with America's most famous appraiser today at 3pm. There will be a NYC-focus, but I've heard all three of these speakers before and it will be worth a listen:
Join us and guest speaker, Jonathan J. Miller, industry-leading commentator, appraiser, consultant, and author of real estate reports, for an in-depth discussion:
Valuations then, now and the day after tomorrow… Where are the bargains?
The banking industry. New Corona lending guidelines.
Re-opening the real estate industry – what, when, and how?
Register Here to receive the Zoom link.
We look forward to "seeing you".