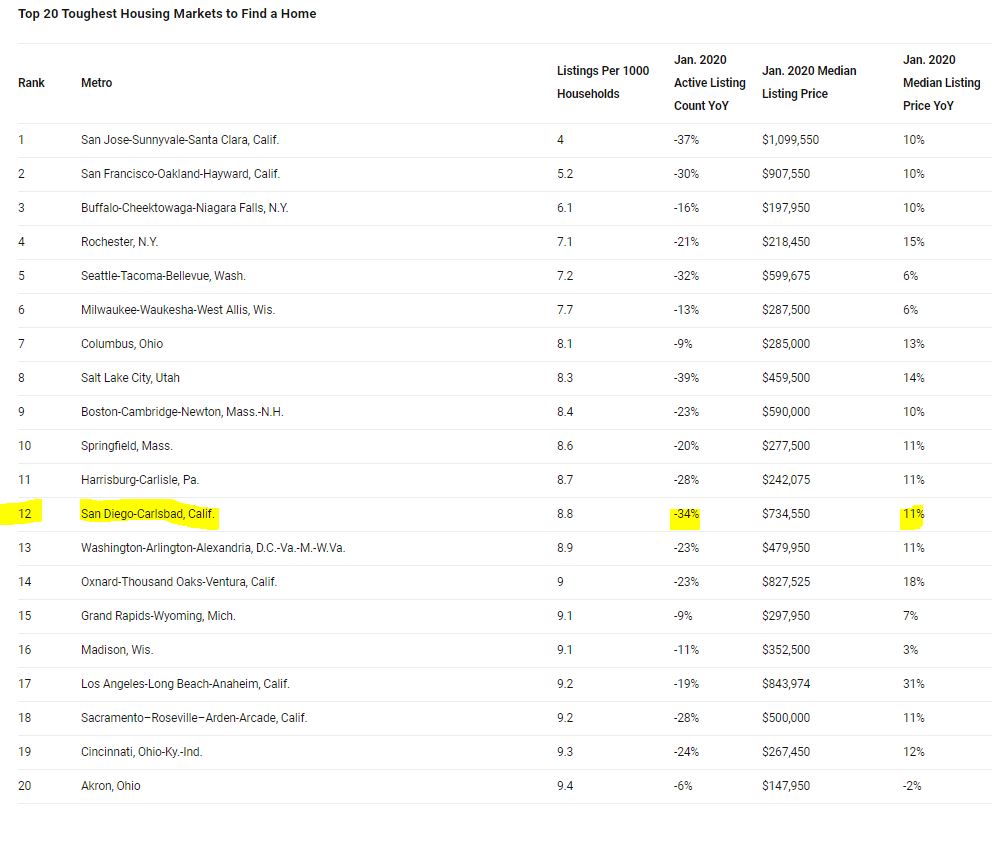 More evidence of the local listing count plunging….and seller price expectations rising!
The top 20 toughest housing markets includes a diverse geographic mix of larger established metros and up-and-comers where housing is still relatively affordable. They are concentrated in three regions of the country — eight metros from the West, six from the Midwest and six from the Northeast. None of the markets are located in the South, which dominates the list of top 20 easiest markets to find a home.
California led the national list of toughest housing markets, with six of the top 20 toughest markets coming from the state. Ohio followed with three markets — Columbus, Cincinnati and Akron — making the top 20 toughest markets list.
The scarcity of homes is reflected in the market prices, and the trend in most of the toughest markets is toward even fewer homes for sale. The average median listing price for the top 20 toughest markets was $480,830 in January, 40 percent higher than the average median price of the top 100 largest markets. In addition, 17 of the top 20 toughest markets began 2020 with double-digit annual declines in available inventory, with a handful of markets seeing more than a 30 percent drop, including San Jose, San Francisco, Seattle, Salt Lake City and San Diego.
Link to Article