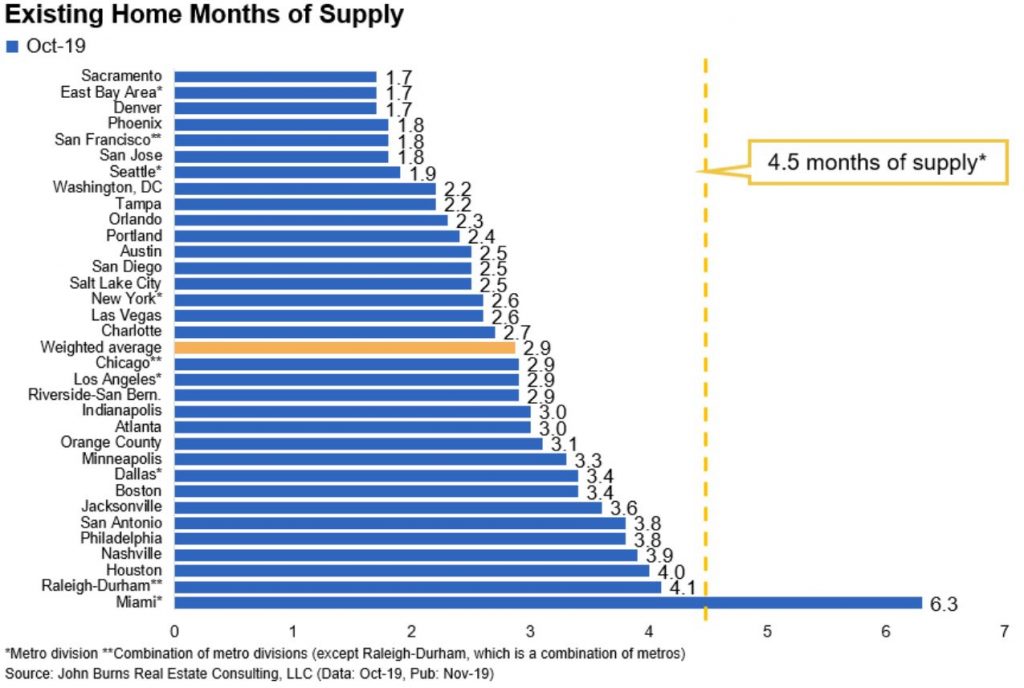 Above you can see how our market compares to others, and below is the history of our 'months of supply'.  I said in the video yesterday that I thought the NSDCC sales in 2020 will be down 10% year-over-year mostly because there aren't enough reasonably-priced homes to sell (or conversely, there aren't enough buyers who can/will overpay for the multi-million-dollar homes).
I think you can see some of the price resistance lately as the orange line got into the 3s the last two years. We've seen how the velocity of the price increases has slowed considerably and when that happens, the natural next step for the market is fewer sales.
The orange line hit 3.0 in April of this year, when the previous April it was only 2.4, which means the inventory grew quicker at the start of the selling season. Expect the same in 2020, and when buyers see a rapidly growing inventory, it's natural for them to be cautious and picky.