Mortgage rates have risen almost one-half percent this year, and are around 4.50% with no points today (conforming and jumbo).  Because rates haven't moved much in recent years, the half-point increase sounds dramatic, and could cause a few people to reach for the panic button.
But there's no need to panic.
During the Frenzy of 2013, rates went up higher in less than half the time of the current increase: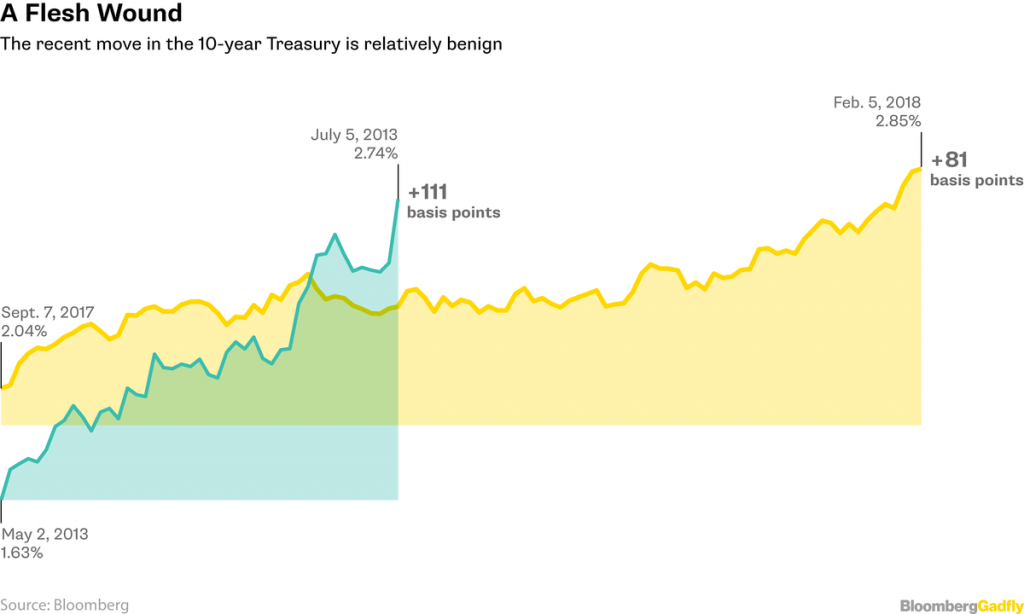 But home prices didn't back off – instead, our NSDCC median sales price has risen 40% since July, 2013!
But aren't we closer to a new market peak now, and higher rates will just be the beginning of the end?  After all, the last two readings of the SD Case-Shiller have declined month-over-month, and those are calculating county-wide sales that are generally lower priced than NSDCC.
While the higher-rates/higher-prices/tax reform/insert-your-favorite-doom will likely cause nervous buyers to pause, the market has always been made by the buyers with less caution and more horsepower.
They might be more selective going forward, which means only the cream-puffs will be selling for retail, or retail-plus – the inventory of those is too tight, and the competition will drive the sales price.
It's the sellers of homes that are lingering unsold who might want to sharpen their pencil on their list price.  Once you've been on the market and not selling for 2-3 months, do you really need to keep pressing for that extra 5% to 10% on top of what the last guy got – and risk not selling at all?
If higher rates do become an issue, it is a problem that is easy to fix, unlike tax reform or higher prices.
Buyers can either opt for a 5-year or 7-year fixed rate to stay under 4%, or ask the seller to buy down the rate.  Sellers who are getting a 5% premium over last year's prices shouldn't mind paying 1% or 2% to make the deal.