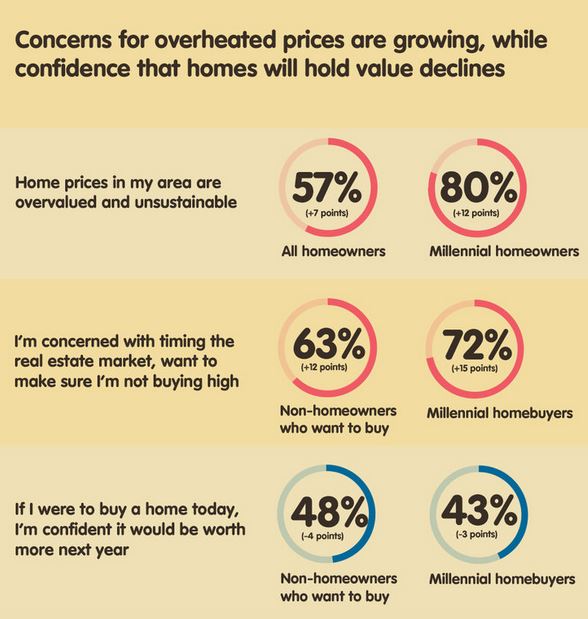 The economists like the housing market, but they are known to play it safe.
How about the consumers?
I'd prefer to survey the active home buyers and sellers in our area to get the best reading on our future.  But here are the sentiments of 1,079 American adults over the age of 18 who were surveyed last month:
Fifty-eight percent of homeowners say that they expect there will be a "housing bubble and a price correction" in the next two years – up 12 percentage points since April.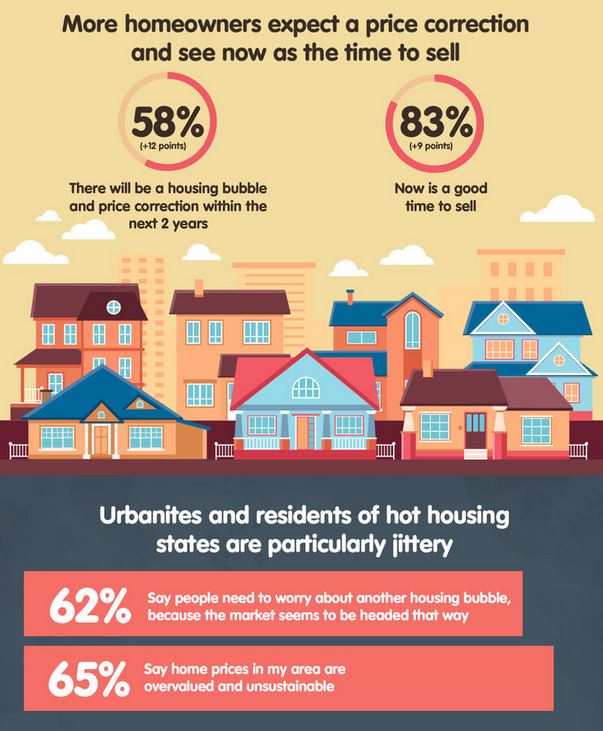 Looking across the country, residents in hot housing states are particularly jittery. The top five states where residents believe the market is approaching a "housing bubble" include:
Washington (71 percent)
New York (68 percent)
Florida (63 percent)
California (59 percent)
Texas (58 percent)
While experts have long suggested living in a home for more than seven years could lower a homebuyer's exposure to market fluctuations, only 37 percent of millennials in the survey plan to live in next home they buy for more than six years, making the so-called "rule of seven" less relevant to the next generation of serial homebuyers.
"Beyond the jitters, I see in our survey an increasingly informed nation of homebuyers, who understand the risk of the market," said Melendez. "To those concerned about a price correction, or waiting to time the market, I recommend a proactive approach. Have an exit plan, then anytime you find a home you love is a good time to buy."
Read full article here:
How do you feel?  Leave your thoughts in the comment section!
Save