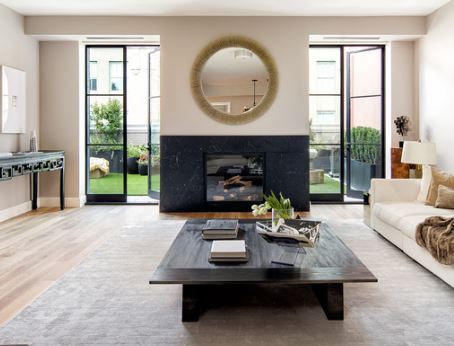 Perception is more important than the reality….if buyers read this stuff and decide to wait-and-see, then we could have a problem. But every day we are inundated with breaking news – this story will be forgotten by tomorrow.
Hat tip daytrip!
There aren't any 2-for-1 deals or rebates yet, but high-end home sellers across the country are offering discounts as the luxury market softens. "Buyers are very price sensitive," says Donna Olshan, a Manhattan-based real-estate agent who publishes a weekly report on the luxury market. "If it's not priced right it's going to sit until the cows come home."
"We've priced to account for today's market," says developer Gary Barnett. "The market wants to see some discounting."
In cities like New York and Miami, where an unprecedented luxury building boom over the past five years created an abundance of lavish condominiums and speculative homes, the market is in the midst of a full-on slowdown.
"The smart sellers today are pricing for now, not 2014," says Jeff Adler, of New York's Douglas Elliman.
In other regions, like Southern California, agents say the market is still hot but there's concern about a potential supply glut on the horizon.
The strength of the U.S. dollar has also turned away some overseas buyers, which had been a large part of the market for high-end condos in Miami and in some new developments in Manhattan.
In San Francisco, where a tech boom and housing shortage have fueled a real-estate gold rush, the peak of the market was summer 2015, says Alan Mark, president of the Mark Co., which does marketing and sales for new developments. New-condo prices are down 3% compared with a year ago, and a few developers are offering incentives like higher commissions for brokers or free upgrades for buyers. But prices, he says, will likely hold steady since overall supply is still low. There are about 700 new condo units under construction that will hit the market this year—well below the peak of new construction in 2007, when 3,000 new units hit the market.
Stephen Shapiro, CEO of Westside Estate Agency in Beverly Hills, says the market for homes priced higher than $25 million is particularly strong in the L.A. area. And the ultraluxury spec-home building spree shows no signs of slowing. A couple of new properties will test the strength of the market, including a newly built home asking $250 million that hit the market last month—now the most expensive listing in the U.S. Though many real-estate agents doubt the home will sell for anything close to its asking price, even a sale at a 50% discount would still set a record in California.
Mr. Shapiro says that over the next three to six months, a number of fully furnished spec homes in the Trousdale Estates area are slated to hit the market, all priced in the $20-million-plus range. "They're all building the same house," he says, which may result in some discounting. "So maybe developers will make $5 million profit on a home instead of $10 million."
Sasha Galbraith, who runs a strategy and organizational design consulting firm, has two properties on the market in Colorado—a condominium at the Four Seasons in Denver and a contemporary ski home in Breckenridge—that she thought were priced to sell at $1.8 million and $4.75 million, respectively. The Denver property went on the market in October, and the Breckenridge property has been on the market for 16 months.
Tired of tidying up the properties for showings and ready to move on financially, Ms. Galbraith decided to auction both properties with New York-based Concierge Auctions. There will be no reserve, or minimum, price set. "It's a risky process, there's no question," says Ms. Galbraith, who is 57. On Feb. 27, the auction date, "either I'll be needing a box of Kleenex or popping a bottle of Champagne."