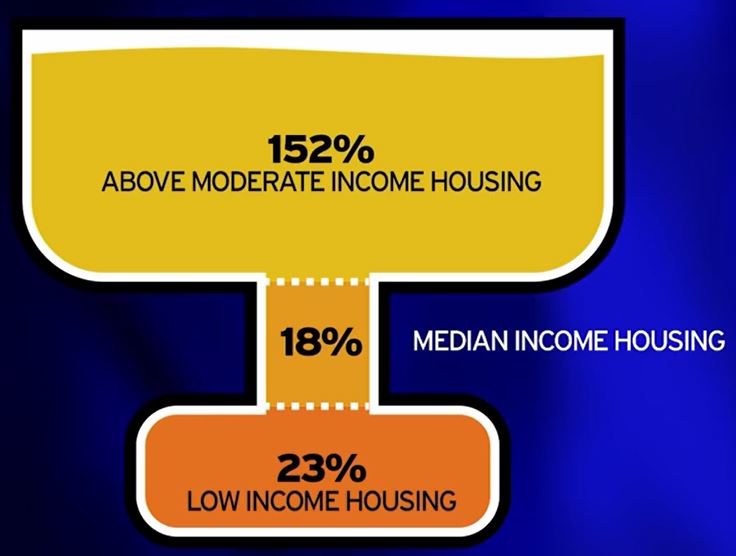 The building industry is selling more new homes, but their focus is on the higher-end markets, and not much is happening for the middle class.
KPBS found a guy to whine about it on camera; but it's a free market, and rich people are winning. It's not going to change – what can government do?
Hat tip to daytrip for sending this in!
http://www.kpbs.org/news/2016/aug/08/housing-crisis-squeezes-middle-class/
Homeowners in San Diego County may not feel it, but a housing crisis is underway in the region, and the middle class is especially hard squeezed.
Longtime Escondido resident Guy Chandler faced a situation that may be all too familiar to many San Diego families. He described what happened at a recent San Diego County Board of Supervisors' meeting.
"Probably the worst day of my life was in June 2015," Chandler said. "My daughter, Jenelle, 37 years old, came to me and told me, 'Dad, sit down. There's something you're not going to like. We have to move out of San Diego County.'"
Chandler's daughter told him she was planning to take her family and move to another state because she couldn't find a house in San Diego where she could afford to raise her kids.
"The next two days a lot of hand-wringing and crying went on," Chandler said.
He now communicates with his grandchildren on the web via FaceTime.
"What's my point?" he asked the board. "My point is, droves of young families are leaving the state of California because they can't afford to live here."