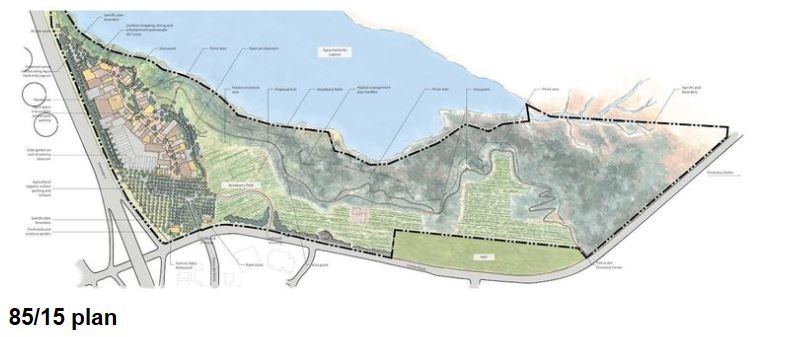 The developer of the 85/15 plan (that hopes to bring a Nordstrom-anchored shopping center to Carlsbad) is using a new angle to get project approval – read the VOSD story, click HERE for link.
An excerpt:
One of the country's largest mall developers, Caruso Affiliated, is pushing through a plan for a shopping center near coastal wetlands in Carlsbad using a novel method that could allow it to bypass many of the state's environmental protection rules.
A California Supreme Court decision last August ruled that if a project gets enough signatures to put it on the ballot, a city council can approve it without going to voters and without a California Environmental Quality Act review, the state's landmark environmental law that sets mandates for big projects to disclose their environmental impacts and reduce as many of them as possible. Two proposed football stadiums in Inglewood and Carson used voter initiatives to leapfrog CEQA, and Caruso is trying to make it happen for the first time locally.
Caruso only needed to collect 15 percent of registered Carlsbad voters' signatures to qualify the measure for a vote – it submitted twice the number of signatures they needed in early July – and now it only needs to lobby the City Council for the three votes necessary to pass the measure in the next Council meeting on Aug. 25.
Read full story HERE.
What will the Carlsbad City Council do?  They're not saying publically, but opponents think there are conflicts:
A post about potential conflicts of interest, which may show that some members in City Hall may not be impartial when it…

Posted by Joan of Park on Sunday, August 9, 2015