Zillow CEO Rich Barton weighed in on the bombshell cases in both an investor call and a shareholder letter. Barton's key comment came early in the call when he said "We also believe complete disruption to the existence of buyer's agents is improbable for a few reasons."
Barton reaffirmed his support for buyer agents and the theme of buyers having their own representation. "We believe a well-lit game is cleaner and more equitable. People deserve and need independent representation," Barton said. "We've seen double-siding in the industry, which is clearly a conflict and is at certain times more expensive to the transaction."
Damien Eales, CEO of Realtor.com said, "I don't think that from a consumer perspective, they are paying a great deal of attention to what is occurring more broadly in the industry. And as much as these court cases play out, I think it will be in some respects very much confined to the industry conversation as opposed to the consumer conversation."
During his own investor call, Compass CEO Robert Reffkin pointed to the Seattle region, where sellers have not been required to offer buyers' agent commissions for several years. Despite that change, Reffkin said, commissions in the area remain in line with the rest of the country — an outcome that suggests the bombshell lawsuits may not radically upend the status quo.
"I don't think there's any evidence to suggest that there will be pressure on commissions," Reffkin said.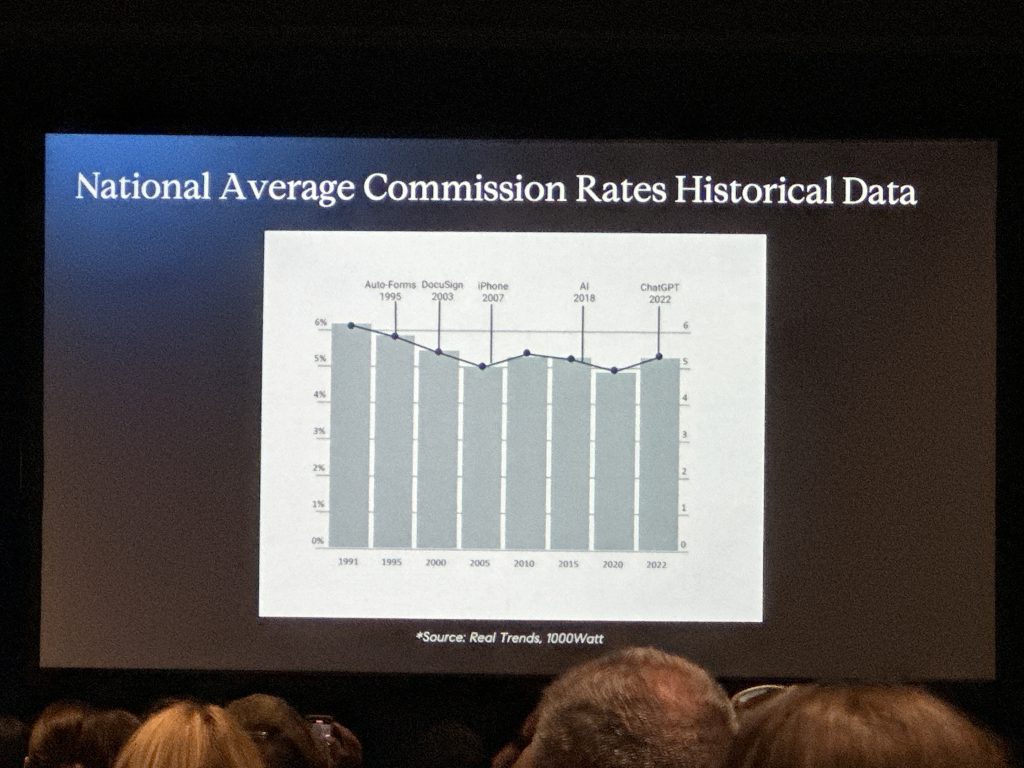 The history of steady commission rates will be mentioned in the lawsuit appeals.
Doesn't the history suggest a conspiracy? Especially when combined with the ascent of home prices? Lawyers for the plaintiffs will note that the annual home appreciation gives the appearance of realtors getting a raise in income every year – including +40% since 2020.
There is no conspiracy on the street. It's too competitive between agents!
Any pressure on commission rates will come from agents who are desperate to eat. The perfect storm of market conditions should push hundreds of thousands of agents out of the business. As they exit, they might give a seller a deal – if they can find a listing opportunity.
What do sellers and buyers want – the best rate, or the best agent? It's one or the other.
Hopefully this mess will cause consumers to thoroughly investigate the choices. Otherwise, this will all blow over in a few months – unless the Department of Justice does something permanent.
Get Good Help!