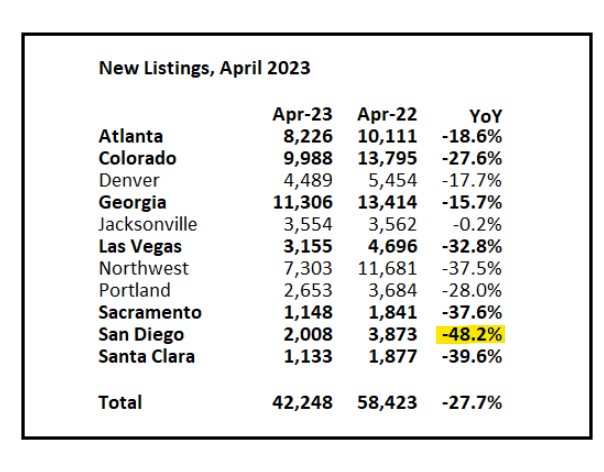 Last April was peak frenzy, and a main contributor was the lack of inventory….and there were 48.2% fewer listings last month? Holy Cow! This is primetime selling season and if there aren't homes for sale now, how much worse will it be the rest of the year?
Here's how it looks between La Jolla and Carlsbad: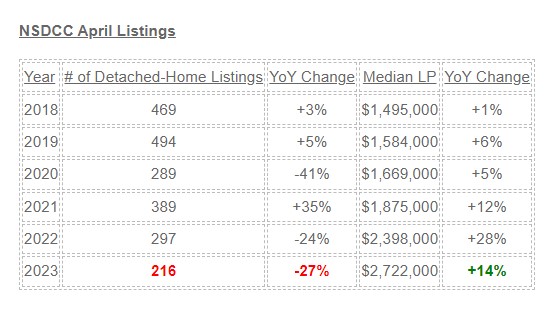 Remember when inventory plunged in April, 2020 because nobody wanted to let anyone in their house?
I'd love to go back to those days!
While other metro areas have YoY inventory exploding, we still have enough demand to cause the active-inventory count to decline year-over-year: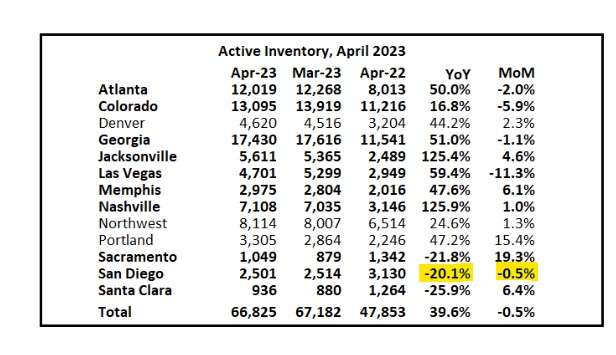 Link to Bill's article