For the buyers who want to live in a master-planned community with good schools, how bleak is it?
No one will be surprised to see the newer tracts hunkered down for another decade or longer, so let's look at the older communities – those that are 20-25 years old. Those original owners are bouncing around in their empty nest, and should be cashing in and downsizing by now, shouldn't they?
Yeah….no.
For homeowners who are planning their move carefully, April should be seen as the ideal month to list a home for sale. Yet look at the results: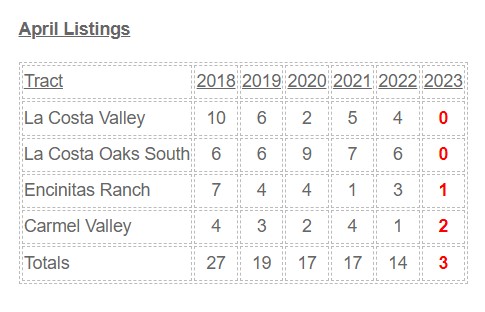 The Carmel Valley tracts used were Belmont, The Breakers, and Lexington.
I know there are still a few days on April left this year, but it doesn't look good for buyers so far!