When it comes to anticipating the direction of the real estate market, the median pricing isn't nearly as informative as these indicators – Number of Sales and SP:LP.
We are used to seeing the sales increase early in the year, but it could have been different if higher rates had broken the market. But it looks like we're going to survive, especially when you see the SP:LP rising:
NSDCC Monthly Sales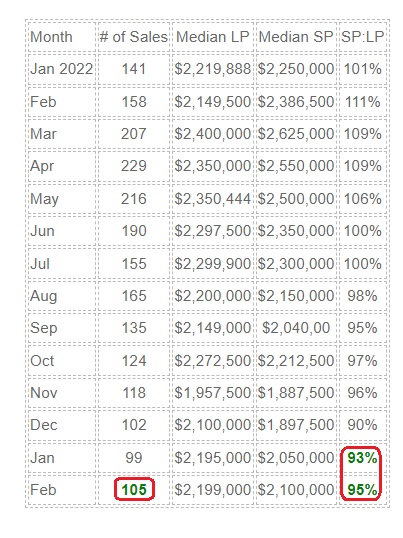 Last February, March, and April were scorching hot, and the market's about-face in the second half of 2022 looks very orderly, in hindsight. Both the number of sales and SP:LP ratios were declining until recently, and now they make the rest of spring look promising.