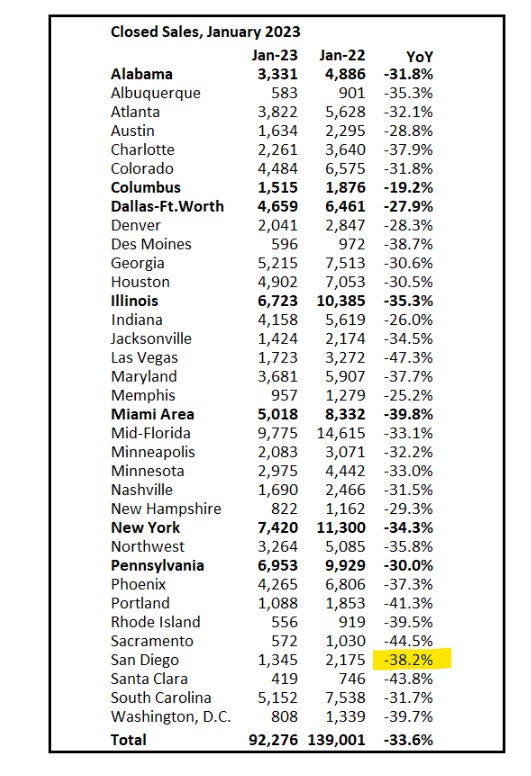 Remember when the inventory tanked in 2020 when everyone was afraid of catching the bug?
Once the pandemic was over, we'd get back to the regular flow of homes for sale, wouldn't we?
But the intensity seemed to increase as time went on, finally spinning out of control when mortgage rates went up. The resulting debris field is causing fewer people to want, or need, to sell.
For most, staying put seems like the best option, at least for now.
Buyers can probably endure another year on the lease.  But potential sellers are getting closer and closer to being too old to move. If there isn't a clear path to living for another 5-10 years (and hopefully longer) in your new town, you're probably going to decide to live it out where you are.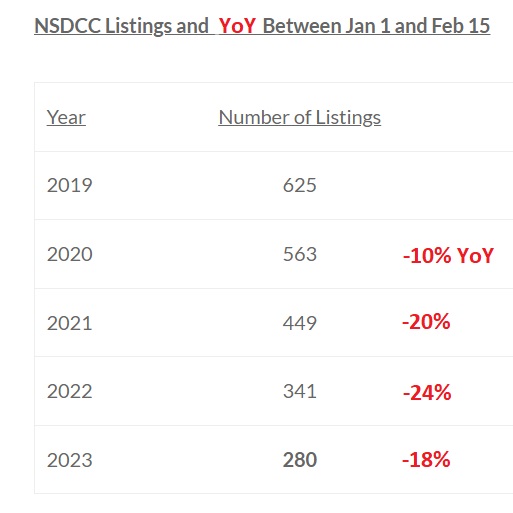 The NSDCC YoY change in January was only -17%, so only half as bad as San Diego in general. But the first 15 days of February are -20% YoY, so the local inventory isn't exactly getting better.
The drop from 2019 is 55%!