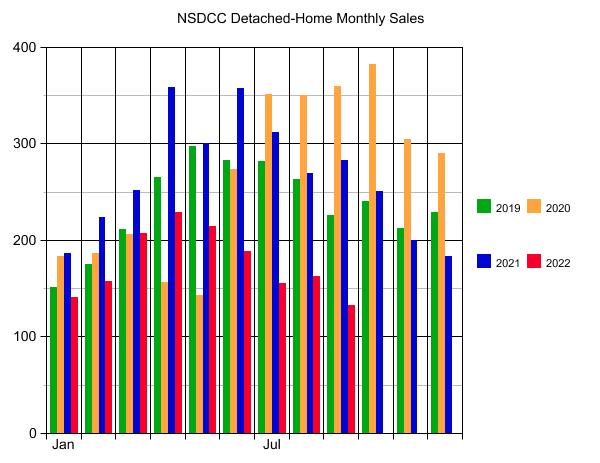 The number of NSDCC detached-home sales in September is up to 133 today, which is pretty good.  There are only 138 pendings currently, but 34 sales have already closed in October so there is a decent chance that we'll have 100+ sales this month too!
The drastically-lower YoY sales will give participants the idea that the market conditions keep deteriorating, but to me, it is a sign that sellers are holding out on price.
If we can just average 100 sales per month in the fourth quarter, I'd consider it a successful end to 2022!
It's natural for most buyers to want to see what happens in springtime, and I think we can all predict what's coming.  The 2023 home sellers aren't going to believe that the old comps don't matter any more – and they will price their home within 5% of the peak pricing.