After my blog post yesterday publicizing the confidence Zillow has in our local markets, guess what arrived today.  Yep, their first installment of their next round (it usually takes 2-3 weeks to receive the full set):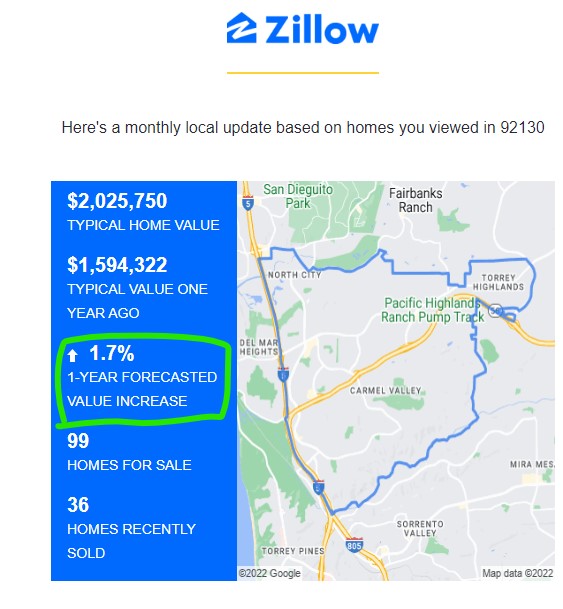 At the end of July, their prediction for Carmel Valley was for a 12.9% increase in values over the next year.  Today, their forecast is for +1.7% appreciation over the next year for one of the strongest markets in the county.  It means that many other areas are going to have a negative number.
On July 11th, Rob Dawg said:
Don't panic.
If you do panic, panic first.
I can get your home on the market today!