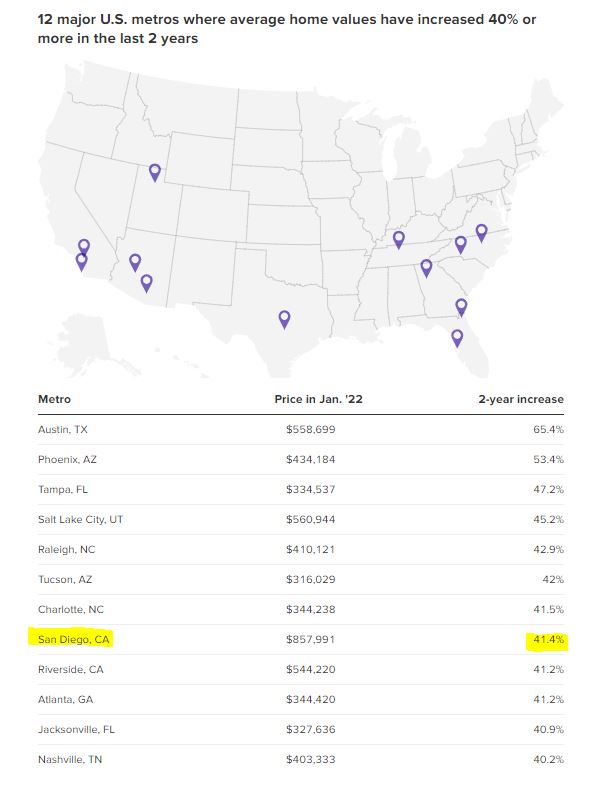 Sure all the California-feeder towns have risen 40% to 50%, but look at those price points!  You don't see any other city on this list with home prices as high as ours.
Of all the areas in the country, San Diego has to be one of the best places to live – and the affluent who can live anywhere have to be considering San Diego as one of their top choices.
But nobody wants to leave!  We are currently offering millions of dollars to long-time homeowners to get them to move, and it's not working! The supply and demand has never been so out of balance.
Eventually, we could have the highest home prices in the country!