Can we learn from the past frenzy periods?
We didn't have the huge price increases in 2001-2002 mostly because there was plenty of inventory to go around. It was more of a sales frenzy, which finally started to slow in 2004 as prices exploded.
I left out the 2007-2011 era: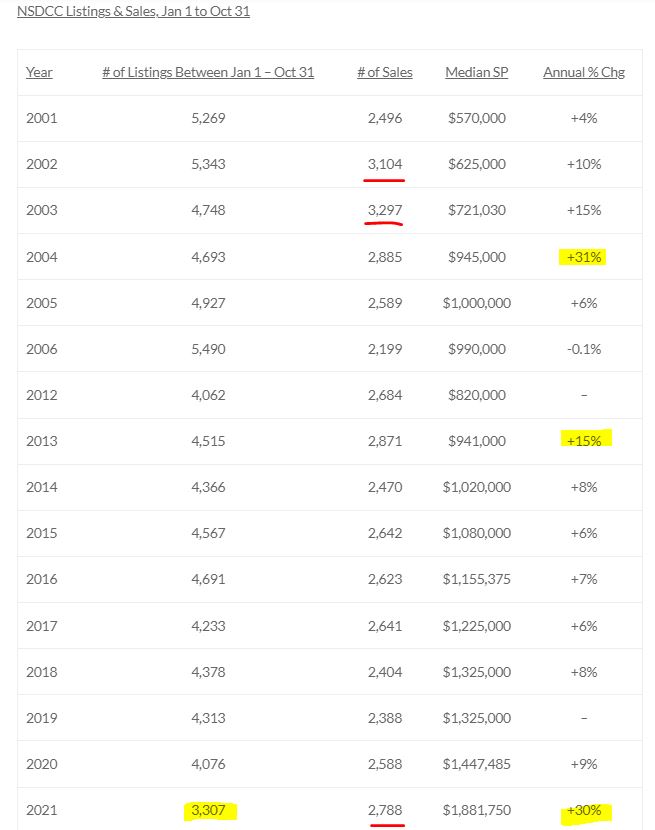 The inventory dipped to an unprecedented low level in 2021, causing buyers to scramble for those homes that were for sale.  We've had the most sales since the last frenzy of 2013, and will probably end the year with a total number of sales in the Top Five of All-Time.
Fewer listings make the pursuit more challenging, but this frenzy will continue until prices get high enough to cause sales to slow down.  Keep an eye on the number of sales – our leading indicator!