The old rule was that any agent could advertise any MLS listing via the IDX, as long as the listing agent's name and brokerage was displayed. But now you have to include their contact information too. He sounds confident because this is clearly a shot at Zillow but the unintended consequences from directing the consumer to the listing agent is promoting single agency which will eventually eliminate broker cooperation as we know it.
The discouragement of buyers getting their own representation from a buyer-agent is part of the dumbing-down of the business.  Sellers and listing agents prefer buyers who just pay whatever it takes and don't ask questions, and when the History of the 2020-2021 Frenzy is written, it should include that it was fueled in part by crazy buyers getting no good help.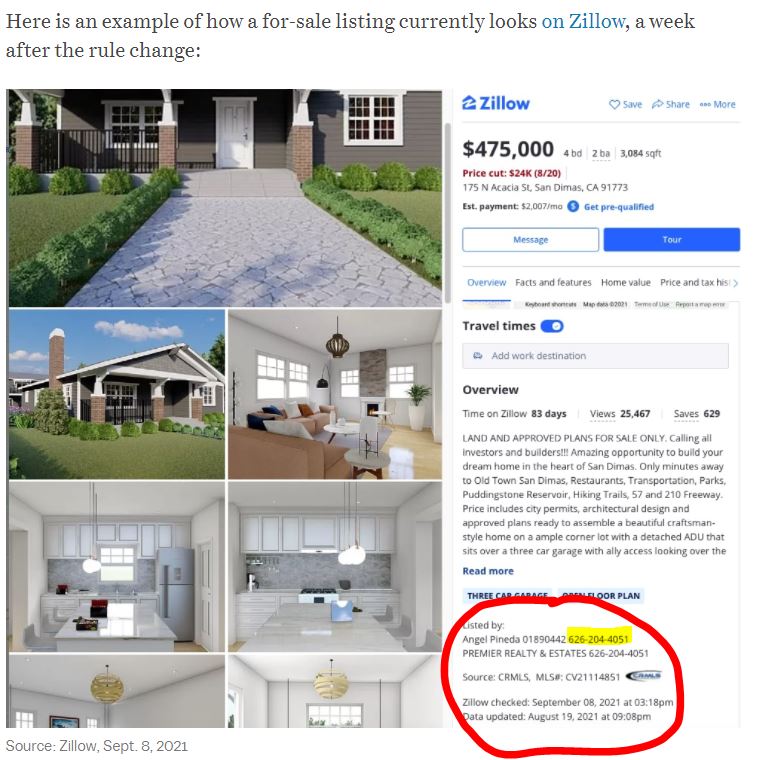 In an emailed statement, a Zillow spokesperson said, "As part of our switch to IDX feeds and becoming CRMLS participants earlier this year, we agreed to comply with all CRMLS rules and regulations, which includes adhering to listing credit and display rules — such as the updates that went into effect this month.
"One of our core values is to empower consumers and increase transparency in real estate, which includes efforts to give shoppers the information they need to connect with listing agents. For more than a decade, our philosophy of 'turning on the lights' for consumers has meant that we've consistently displayed listing agents' names and contact information, something not done on all IDX sites today."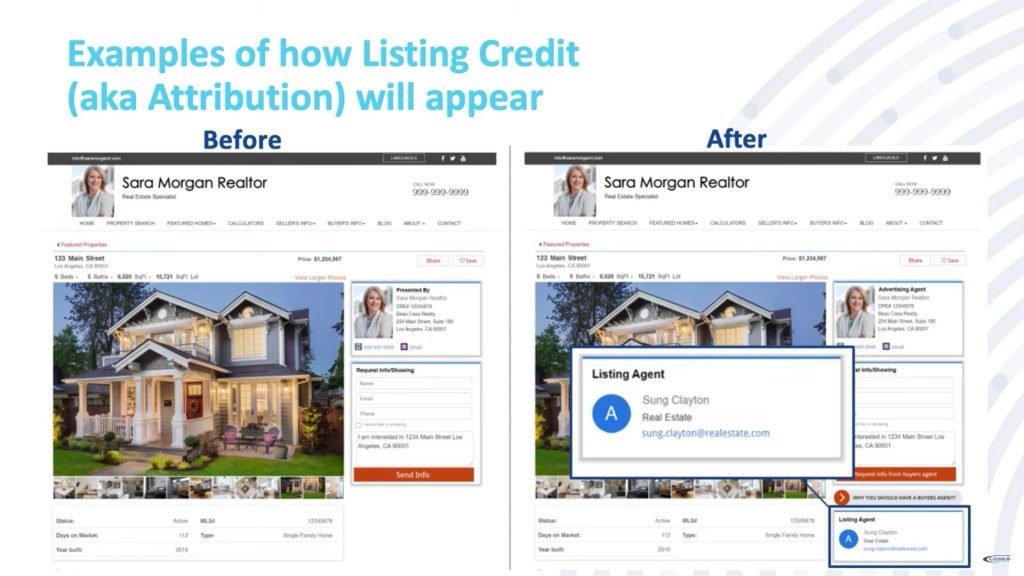 Get Good Help!