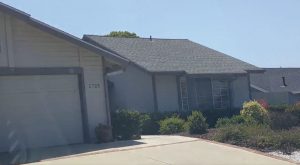 This is a repeat of the 2br house featured on my tour a few weeks ago, with the resulting sales price.
The agent admitted they priced this 2br house low on purpose to attract a crowd, and it worked. The list price was $699,000, and it sold for $1,100,000 cash. Meanwhile, the two other listings around the corner priced at $1,149,000 and $1,200,000 are still unsold.
Sellers are resistant to price attractively, but look how well it works when you Get Good Help!
Sold for 57% above list!
https://www.compass.com/listing/2725-glasgow-drive-carlsbad-ca-92010/842339809239950025/