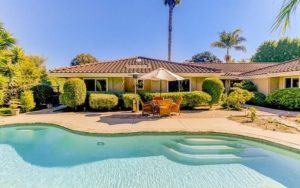 This home looks great on paper. It's a single-level 3,057sf home on an 0.39-acre lot in a secluded part of Encinitas, listed for $1,600,000.  It drew a crowd too – the agent had appointments to show on Friday, Saturday, and Sunday and was fully booked for three days (I got the last appointment on Sunday afternoon, and there were still a few parties milling around then).
By the time we got there, she already had multiple offers.
But it closed under list price at $1,595,500.
Do some forensic viewing and see if you can tell why it didn't sell for more:

https://www.compass.com/listing/2222-silver-peak-place-encinitas-ca-92024/635047271721032977/
~~~~~~~~~~~~~~~~~~~~~~~~~~~~~~