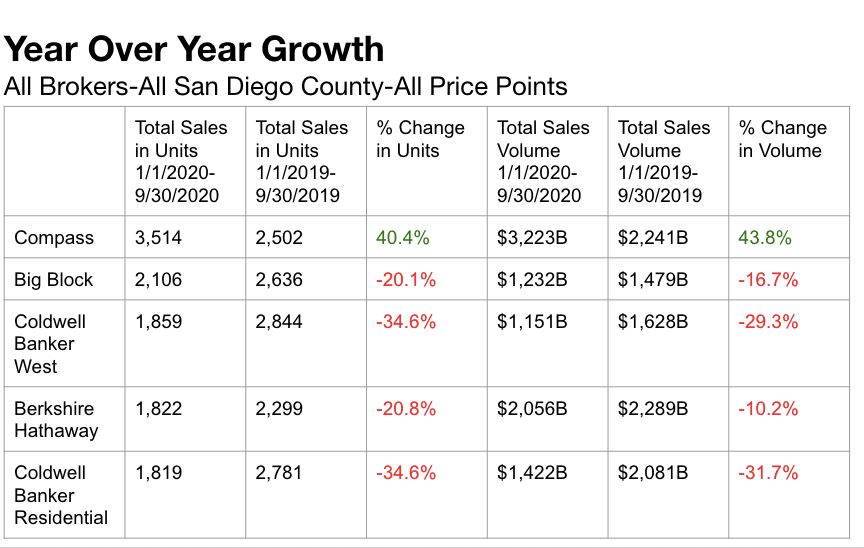 The local recruiting effort by Compass has been very effective, and it's really starting to show up in the numbers. With 1,200+ productive agents in San Diego County now (I was #160 in July 2018), we are taking away market share and becoming the dominant brokerage – especially in the coastal markets.
How will it all play out?
There could be a tectonic shift in the business if this lawsuit prevails.  The result will be that the commission rate paid by the seller to the buyer-agents will be revealed publicly (can't find them now), and it could end up that buyers will have to pay their buyer-agent's fee, instead of the seller:
https://www.seattletimes.com/business/real-estate/a-challenge-to-real-estate-commissions-gains-ground/
This training video from a realtor seminar is expected to be a key piece of evidence:
If buyers have to pay their agent's commission, hopefully they will take more interest in their qualifications, and ability to give good help! We'll see which brokerages can survive then.