While the 2020 is winding down and we look forward to next year, I'll occasionally repost the unique factors that will have impact on the 2021 selling season. Let me know of any others:
Ultra-Low Mortgage Rates – Rates around 3% are expected to continue through 2021, and they are probably the #1 factor that keeps buyers interested – because you can buy more house!  This is especially helpful for those who are trying to move up – if their current rate is higher, then getting 3% or lower helps to offset the increase in price.
Vaccine News – Just the thought of Covid-19 coming to an end will energize the populace, and the motivated buyers & sellers will want to get a jump on it – even before any actual vaccine is readily available.
Work From Home – This trend frees up many to move.
Unemployment – Older homeowners will grapple with taking a pay cut or quitting the job-search altogether. Retiring earlier than expected won't seem so bad when their home's equity has never been so high, and more boomer moves that would have happened in 2022-2025 will be pulled forward.
Eviction Ban – With both tenants and landlords being affected, this new frustration could cause more transactions that are rushed (buyers pay too much/sellers giving it away).
Politics – No matter who wins the presidential election, it will be the last straw for some.
Divorce Rate is Up 34% YoY – Technically, this could add more buyers and sellers, but realistically those coming out of a divorce will be more likely to split their equity and take a break.
Prop 19 – Our association swears that more 55+ seniors will move if Prop 19 passes, so if it does, we'll have more sellers and buyers. I still expect Prop 19 to be soundly defeated.
Capital-gains tax.  From the WSJ: Biden will raise the tax on the capital gains of high earners to the same rate as wage income, increasing the rate to 43.4% (39.6% plus Medicare 3.8% investment tax) from 23.8%. Mr. Biden on Thursday estimated that these increases on high earners would raise $92 billion, but that's before they put their tax lawyers to work. Biden has also said he will eliminate the 1031 exchanges, but all of the above will need Congressional approval. Just the thought could cause landlords to hurry up their plans of selling.
Don't Own Here Yet – Renters, first-timers, and out-of-towners have a different look at our home values because they don't own here yet.  They are more motivated to get their hands on something, and will pay more than those who are just trying to do better than what they already own.  The market will hinge on buyers in this category!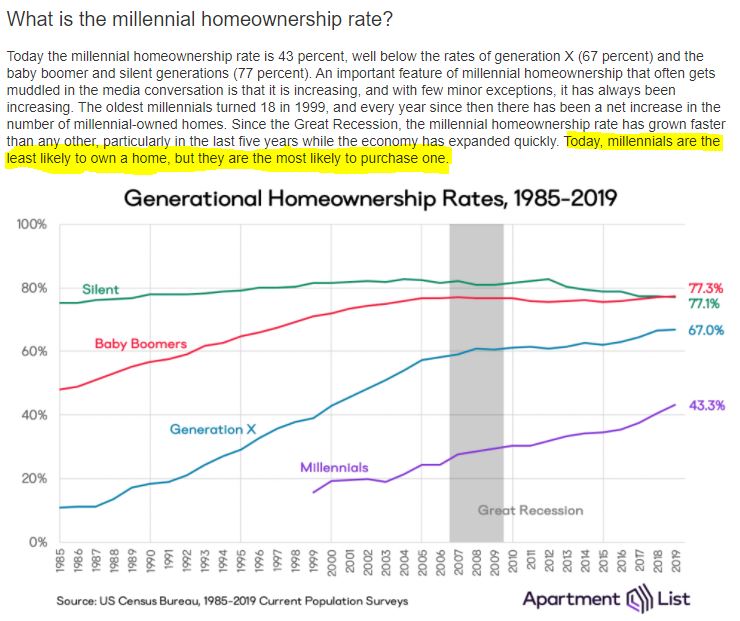 Those are TEN reasons why 2021 will be the most exciting real estate market ever!
Get Good Help!