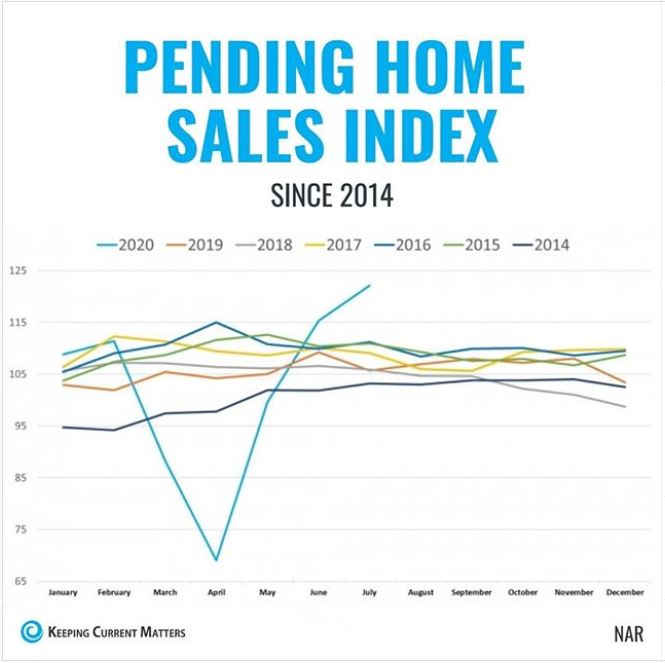 Sales has been robust over the last couple of months, and the national pending-home-sales index above shows how we're just making up for lost time. We don't have a local PHSI, so let's look at how the NSDCC closed sales for 2020 have compared to last couple of years:
NSDCC Detached-Home Sales, Jan-Aug:
2018: 1,969
2019: 1,928
2020: 1,841
After six months of Covid-19, we're only 87 sales behind last year!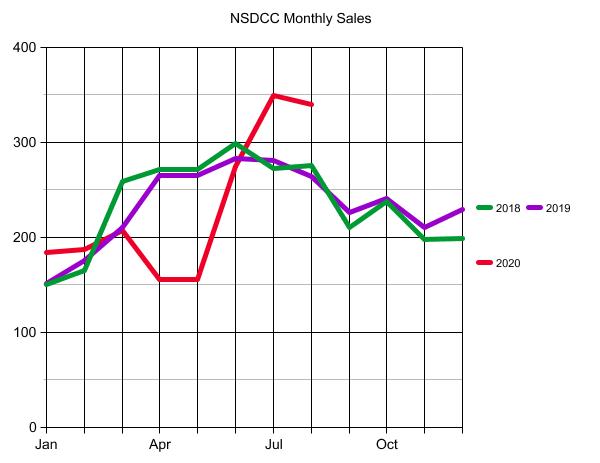 I bring it up because the doomer-of-the-century chimed in, and I just wanted to present more-current evidence before reading his take on the 2020 market:
https://www.mhanson.com/9-3-housing-rebounds-recoveries-are-two-very-different-things/
He did mention that we got off to a hot start this year, and it can be attributed to the lower mortgage rates. With the Fed saying they are going to ignore inflation, let's include ultra-low mortgage rates high on our list of why the 2021 Spring Selling Season will likely be craziest market of all-time!