Because baby boomers tend to own in the best locations (they got there first), we should have an extended frenzy, and maybe an occasional glut of older and dated 2-story homes in some areas: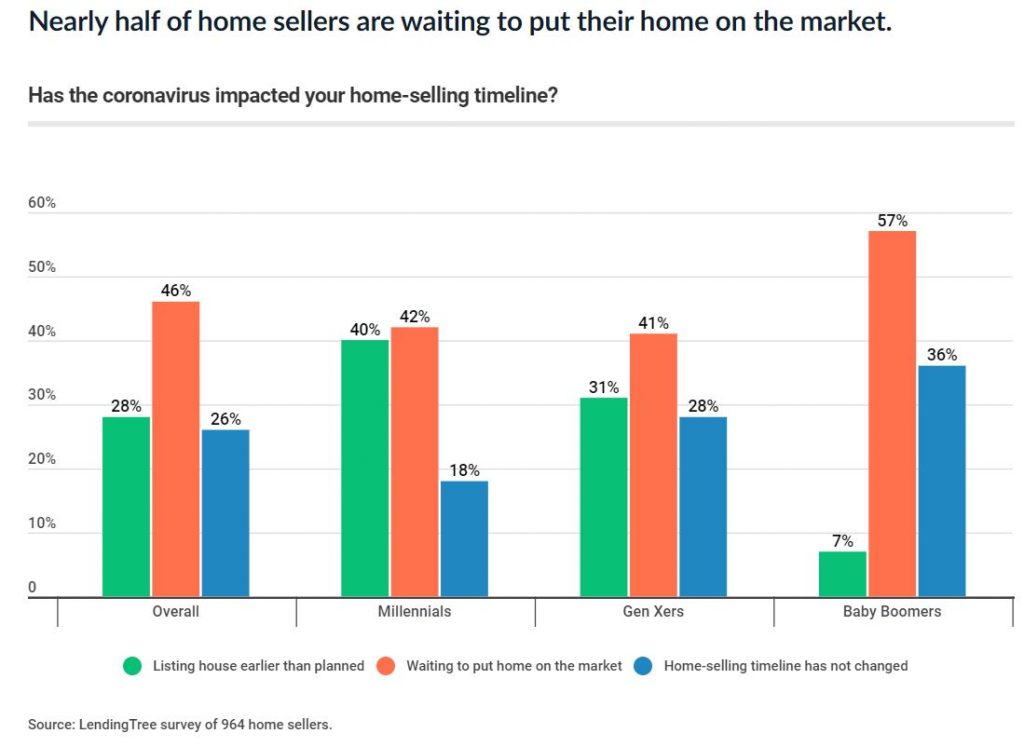 Nearly a third (31%) of home sellers are "extremely anxious" about selling their home in 2020. The percentage of sellers in each age group who feel this way are:
37% of millennials
35% of Gen Xers
20% of baby boomers
Another 46% of sellers are "somewhat anxious" about a home sale this year, while 6% have no anxiety at all.
While 32% of home sellers already have their home listed for sale, more than 6 in 10 sellers (62%) haven't put their home on the market yet. Another 6% previously listed their home, but have since taken it off the market.
More baby boomers (57%) plan on waiting to put their home on the market, due to the COVID-19 pandemic, than Gen Xers (41%) and millennials (42%).
Link to Full Article