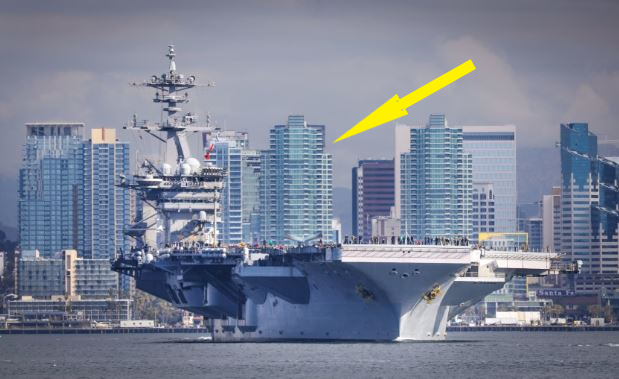 Our listing downtown has closed escrow!
We hear all this news about home prices being stable, and more people wanting to move to the suburbs.
Where does that leave the higher-end condo market?
There are 33 active listings of 92101 condos priced over $1,800,000, with a average DOM of 82 days.
How many have closed since Coronavirus Day, March 12th?
One – my listing.
Only one closed sale in three and a half months?  I think we can call that a buyer's market.
ISSUES:
There were no closed comps from the coronavirus era.  Buyers are reluctant to rely on old sales as an accurate reflection of where values are today, when there is NOTHING to back it up from the last 3.5 months.
We had few showings, which means, using my pricing gauge, we were at least 10% wrong on price.
Agents are terrible at quantifying how much the discount should be.  Many if not most have only seen a strong seller's market over the last ten years, and are now just order-takers. When presented with data to justify our price, not one agent could present a rational counter-argument.
If you remember, I was promoting it here at the end of February because we were close to going on the market.  But with it being early in the (normal) selling season, we decided to do some extra upgrades to ensure victory.
Two weeks later, the coronavirus hit.
Remember the saying, "Time is of the essence" – it's never been so true!
We hit the open market on April 18th, listed for $2,195,000 – based on a January appraisal of $2,100,000 which included several comps over $2 million.  But the uncertainty of the coronavirus impact was reaching its height, and we only had a couple of showings early on. We lowered the price to $1,999,000, hoping that being under $2-million mark would be the solution.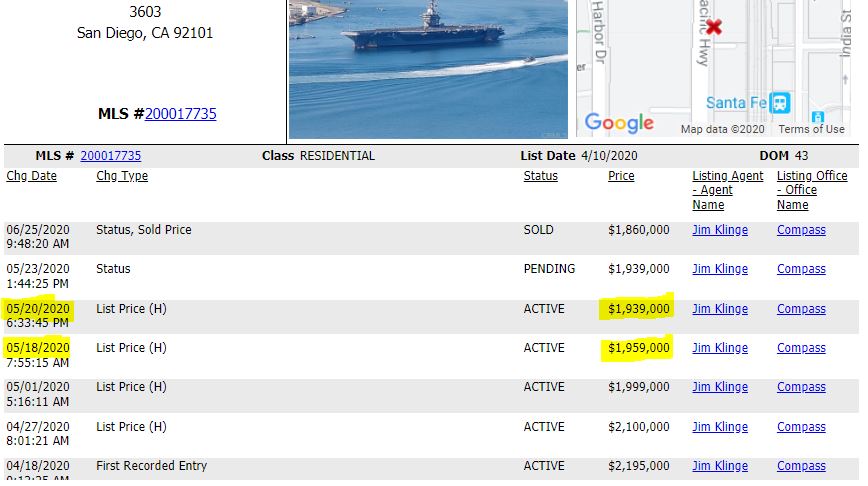 We received the buyers' $1,800,000 offer on May 18th, and we countered $1,959,000 – and changed the list price too in hopes of capturing the attention of other potential buyers. Two days later, we lowered again – but we had no other showings.  Don't you hate it when you see a sale that closes for a ton under list price, and you say to yourself, "I might have paid that!"  I prefer to lower the price while in negotiations with a lowball offer, just in case others are watching and waiting.
We were faced with either making the deal at $1,860,000 or waiting it out for the proverbial two in the bush – with no evidence suggesting they would appear any time soon!
We made the deal.
Then we had to endure the protests and rioting downtown, and other condo buildings nearby were boarding up their first couple of floors.  But the price fixed that too!
The sales price ended up being 11% below the appraised value, but after going months into the 100-year pandemic and seeing no other action around us, it was the right move – because somebody had to go first.  There might be other sales higher this year – I hope we helped them out!