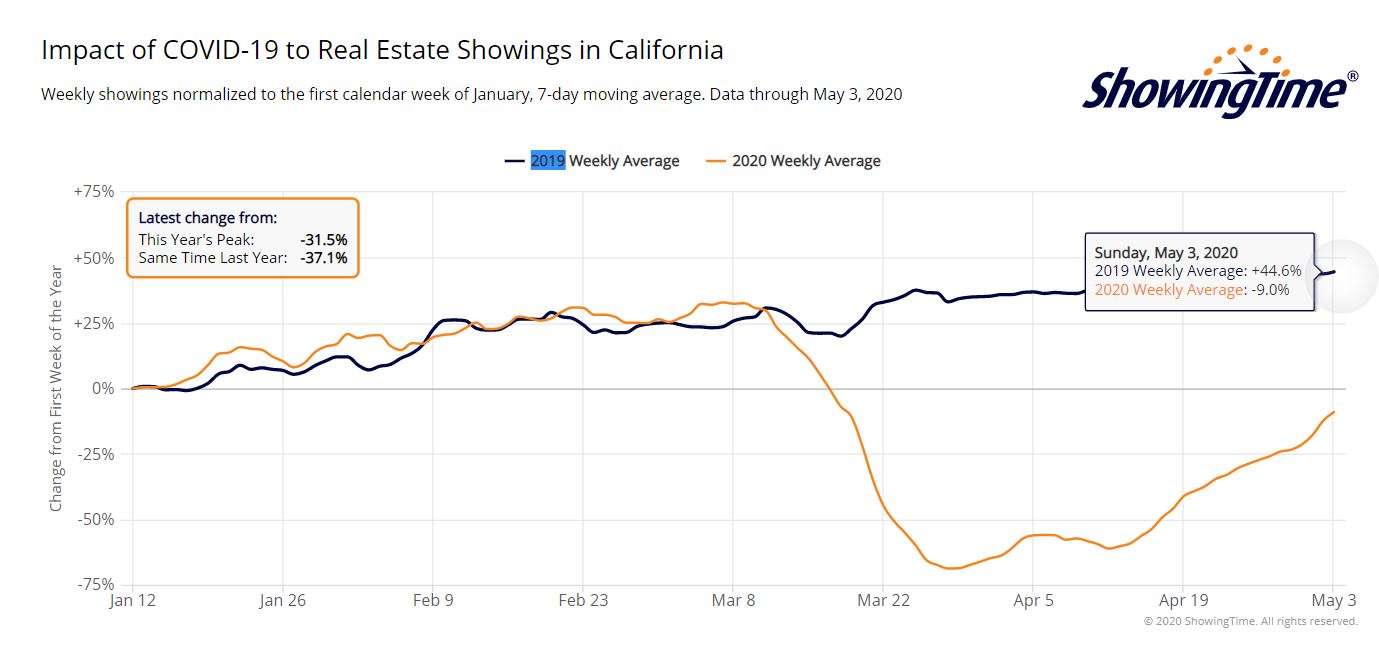 New listings, new pendings, and more showings are happening everywhere. Regardless of what you think about it, there are people who are proceeding with their plans to buy and sell homes.
The industry is cautious, and you see it in the showing instructions. I haven't seen a listing agent who wants to take your temperature (yet), but other demands are increasing. The basics include signing a Coronavirus disclosure, plus wearing gloves, mask, and shoe coverings to see a home. Some are taking the opportunity to load up, and insist that buyers furnish their loan approval and proof of funds just to SEE the home.
At least we are screening! Not sure if it will encourage or discourage buyers though.
Next will be the happy talk. The California Association of Realtors got started here with a heartfelt message that doesn't flat out tell you to go buy a house yet, but you can feel it coming:
Are there buyers out there? Retail buyers?
This home listed on Friday, and already has 22 offers!
Hopefully there will be a vaccine, and/or testing for all at some point. It would be great if we had proof of wellness on our phone! But in the meantime, the market is forming.
This is the Compass action across the country – the new pendings are out-pacing the new listings: