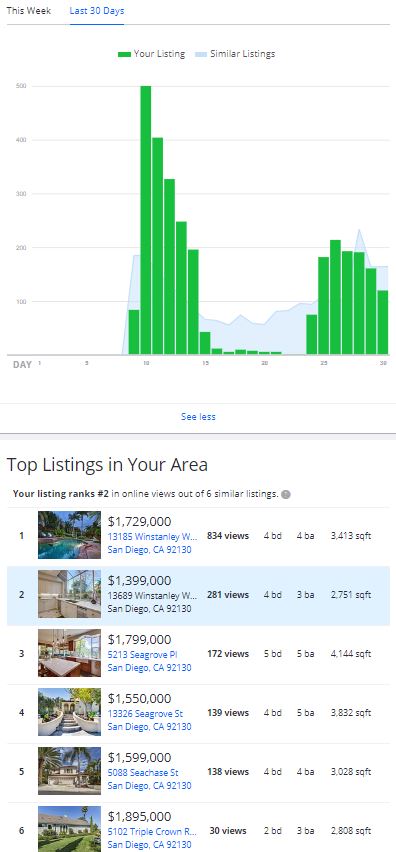 Our listing in Carmel Valley is still getting hundreds of views – the chart above are two-day totals.  I love when a new listing hits the market nearby, because it gives buyers some perspective, and in this case we are almost identical in cost per square foot ($507 vs $509) so the analytical buyers will be pleased.
The graph at the top shows the importance of the first few days on the market.
It's virtually impossible to re-ignite the same buzz later, even with a price reduction, so we try our best to make the first deal stick.  In this case, our first buyer was doing a 1031 exchange with tight timelines, but then the IRS extended everyone to July 15th, so like most buyers he figured he could get a better deal later, and cancelled on us.
The talk about how opening up the country will affect the real estate market seems simple enough to me.  The more-motivated buyers will be the first ones to venture out, and that's who drives the market anyway.