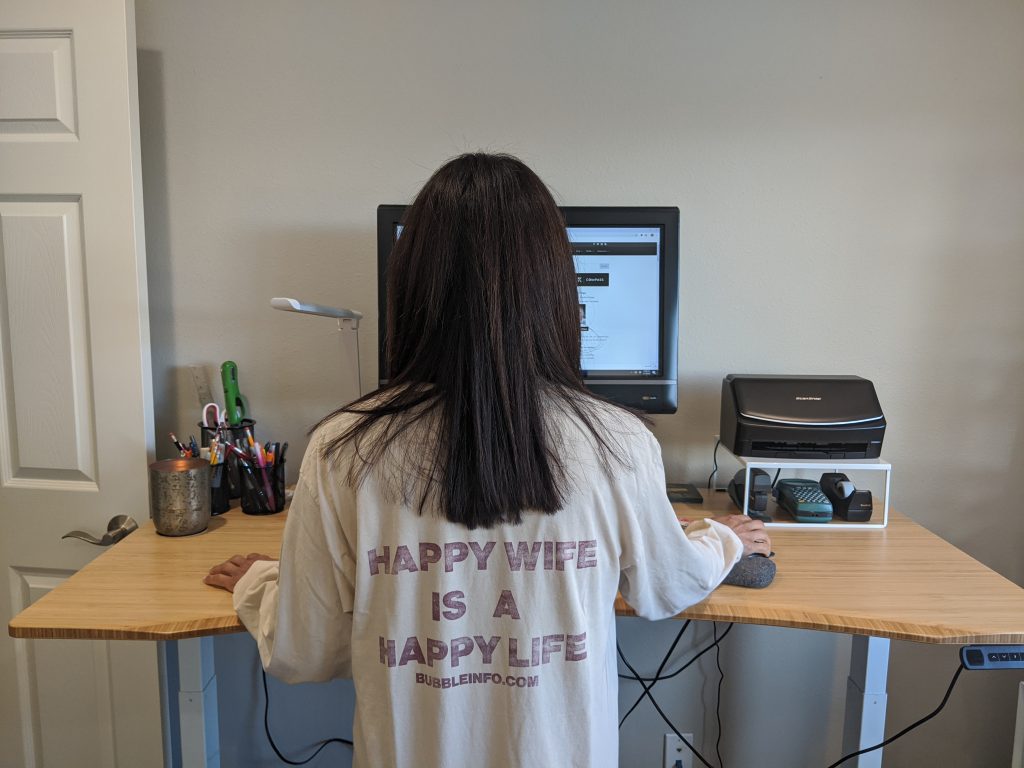 We're doing fine here at headquarters – how about you?
We've primarily worked out of the house for the last 17 years, so we aren't experiencing any disruption just because we're stuck at home.  We're still having two listings being prepped for market, and haven't had any escrows fall out yet.  So far, so good.
Our boss suggested that we don't do open houses for the foreseeable future, and to use gloves and sanitizer for individual showings.  Tours via FaceTime or Skype are encouraged as well.
Here's a snapshot of my hotsheet this morning – an equal compliment of new listings, price changes, solds, and new pendings (six each):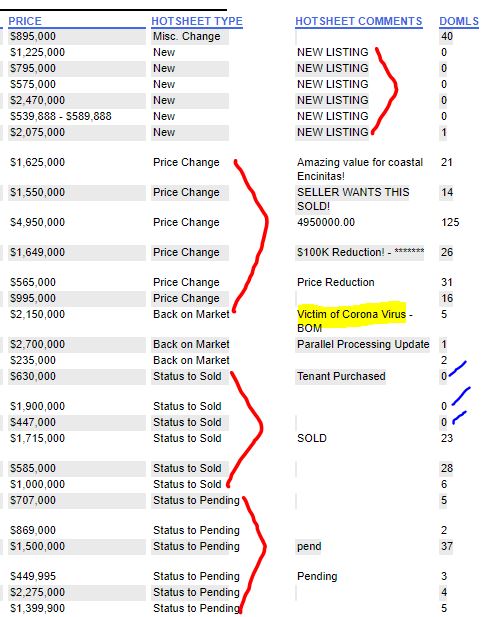 The volume will be light, but as long as we keep seeing new pendings, the market is working!