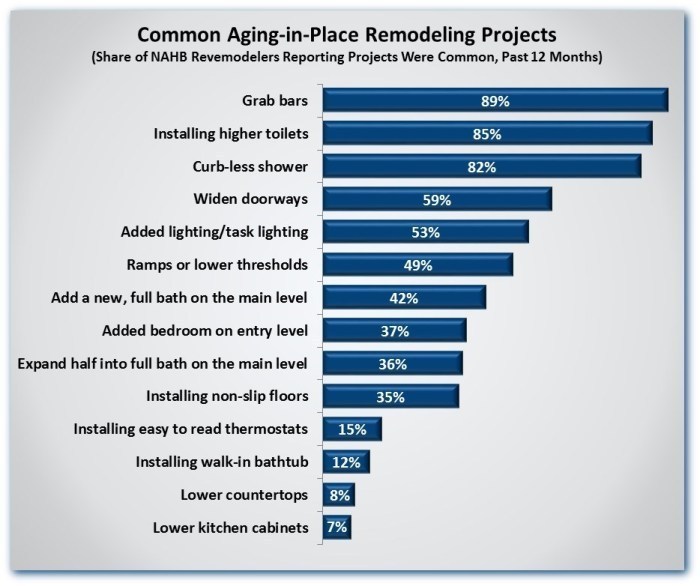 Wouldn't it be easier to move? 🙂
When it comes to the most sought-after aging-in-place projects, bathrooms dominate the top spot.
In a recent NAHB survey of remodelers, more than eight out of 10 reported that installing grab bars (89%), higher toilets (85%) and curbless showers (82%) were the most common aging-in-place projects.
Widening doorways, the next most-common project on the list, came in at a distance 59%.
Even though the underlying motivation seems similar in both cases, walk-in bathtubs have not become nearly as common as curbless showers. Only 12% of remodelers reported installing walk-in tubs.
When NAHB began asking aging-in-place remodeling questions in 2004, curbless showers were about as common as wider doorways. But over the years, the share of NAHB remodelers installing curbless showers has grown from 54% to 82%.
NAHB senior economist Paul Emrath provides more details in this Eye on Housing blog post.