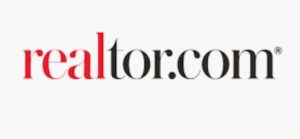 The severe shortage of homes for sale is upending the sales calendar for the whole housing market. Spring has historically been the busiest buying season, but as competition for homes heats up across the country, January is the new April. Spring starts now.
The numbers are telling. From 2015 through 2018, the peak month for average views per listing on Realtor.com was April. January lagged by a full 16%. In 2019, however, January was the busiest month on the site in 20 of the largest 100 metropolitan markets.
Those markets included New York City, Los Angeles, Chicago, Dallas, Houston, Seattle, San Francisco, Atlanta, Denver and San Jose, California. In 2018, January was the busiest month in just three of the largest 100 markets. This year, the expectation is that January will be the strongest month in even more markets.
"As shoppers modify their strategies for navigating a housing market that has become more competitive due to rising prices and low inventory, the search for a home is beginning earlier and earlier," said George Ratiu, senior economist at realtor.com. "With housing inventory across the U.S. expected to reach record lows in 2020, we expect to see this trend continue into the new year."
https://www.cnbc.com/2020/01/02/competition-for-housing-is-so-high-the-spring-market-is-starting-now.html