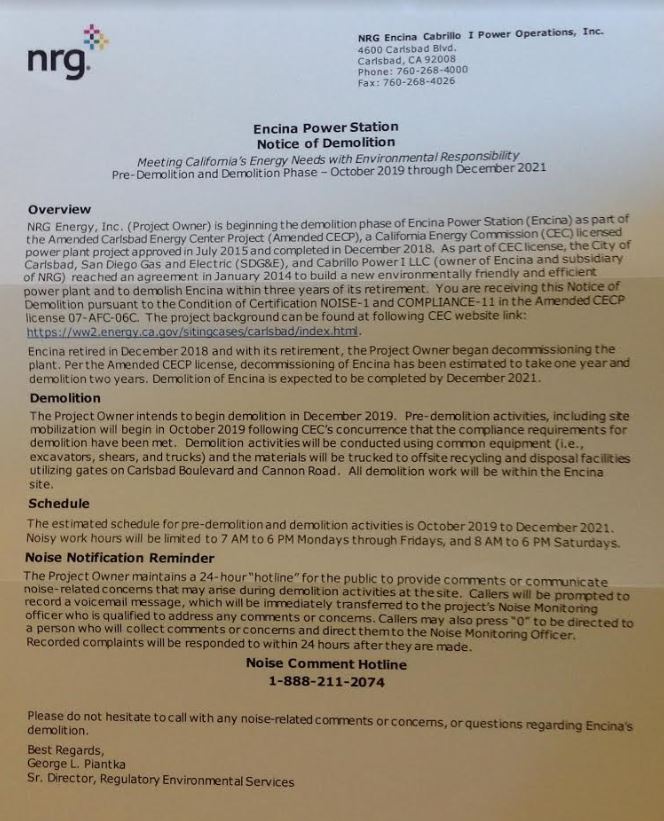 Carlsbad has been put on notice – the NRG smokestack is coming down!
The big question is what will go up in its place, and it should be the next big fight among locals.  It's probably a toss up between a mixed-use hotel development and a public park – but not a Nordstrom!
Will the removal of the ugly and dangerous-looking smokestack improve nearby home values?
There are two neighborhoods that could benefit – Spyglass/Heron Bay and Terramar: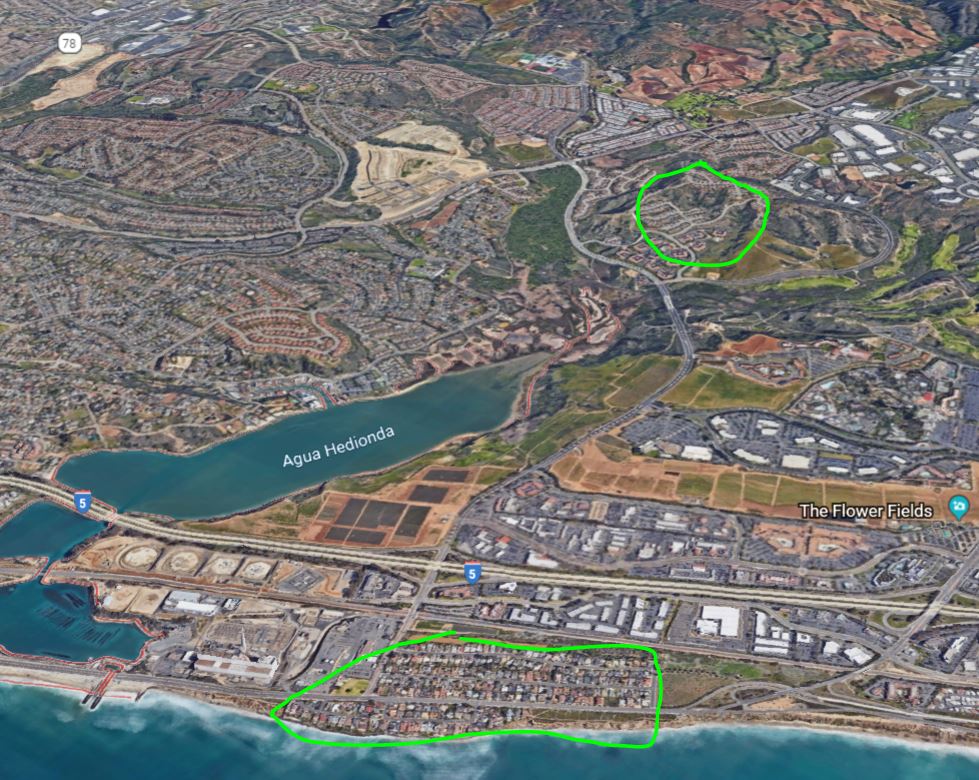 The Spyglass/Heron Bay neighborhoods up on the hill have had the smokestack blocking their view since the beginning, and it would be a welcome relief for those homeowners to see it go.  When I was trying to sell the former model, the view of the 'stack was the #1 complaint, and we never did sell the house.
This is what it looked like – it does spoil the sunset view, doesn't it?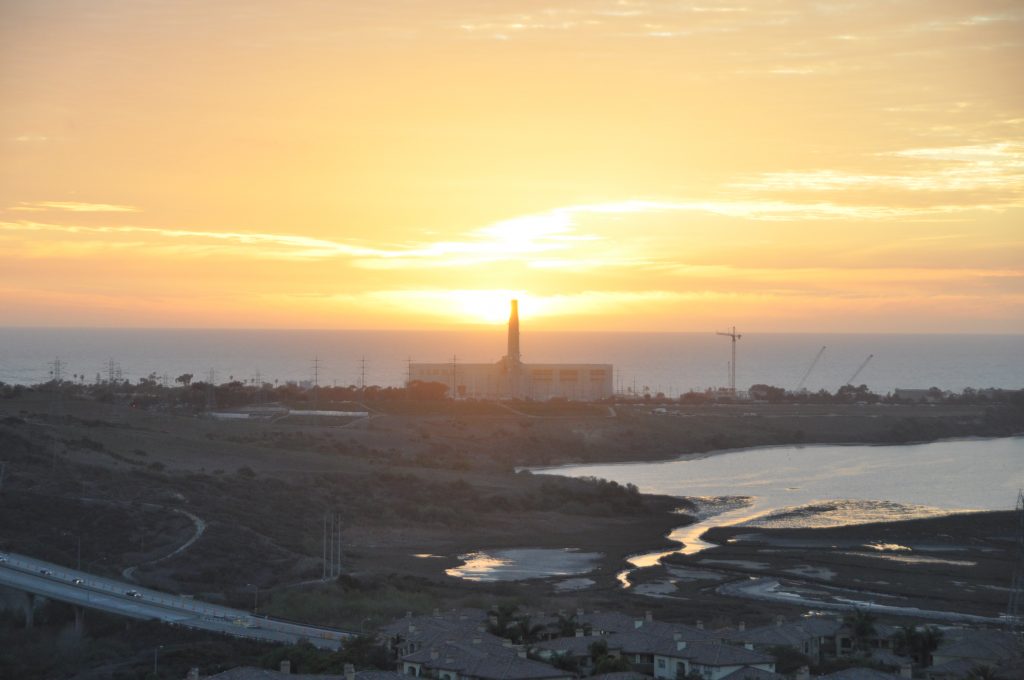 The other community affected is Terramar, which is across the street from the plant and has been there just about as long – both date back to the 1950s.
When I've had listings in Terramar, there were always comments at open houses about the ugly factor, and concerns that pollutants were being released that would kill people.  But because Terramar is ocean-close, there were always enough beachlovers who were willing to overlook any negativity about the plant.
Terramar has been under-priced for a few years now, primarily due to the lack of turnover and off-market sales.  The last sale on El Arbol was only $1,104,000 for 1,644sf on a 7,500sf lot, which if it were further north in the Garfield area it would have garnered at least 10% more.  The east side of El Arbol does get a direct shot of railroad, but the RR goes by Garfield too.
I think both areas could see a +10% benefit in nearby home values once the smokestack is gone, just for the happy factor – it will be a relief to see it go, and be one less thing for buyers to worry about!