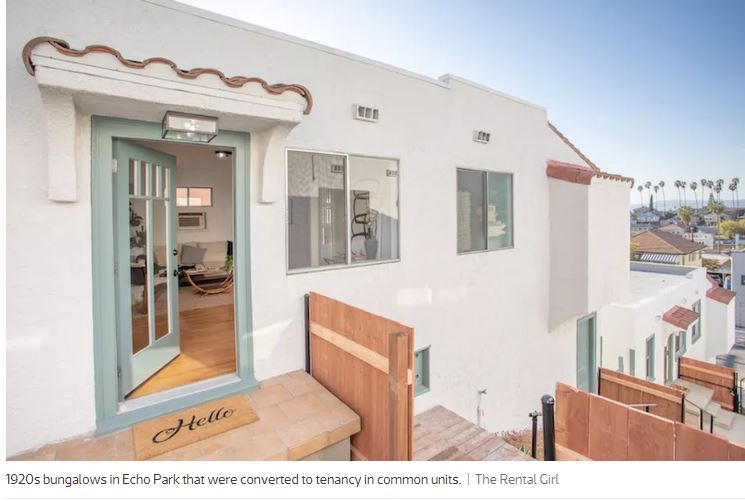 Aisling Swindell was paying so much for rent last year—$2,100 per month to live in a studio in Downtown LA—she figured she might as well buy a place.
"The house I ended up buying was $440,000, which is insane, right?" says Swindell, who works for an online fashion company.
That price tag, which is $178,000 below the median in LA County, sounds unbelievable, especially for what she bought: 870 square feet in the city, plus a little yard, lots of natural light, some stylish updates, and charming, 1930s-era details, like wainscoting and solid wood doors.
But while she's no longer a renter, she still doesn't, technically, own a house.
Her $440,000 bought her a share of a larger property: a triplex on an 8,344-square-foot lot in Jefferson Park. Her right to occupy the unit, and her responsibility for maintaining it, are spelled out in a contract with her neighbors, who live in the triplex and, with her, are its joint owners.
Read full article here:
https://la.curbed.com/2019/8/8/20751845/tenancy-in-common-los-angeles-rental-girl
 ~~~~~~~~~~~~~~~~~~~~~~~~~~~~~~~~~
Are you thinking this would be a great way to sell your multi-unit building in San Diego?
I can help you with that!
Buyers can get mortgages up to $850,000 with a 10% down payment.
Contact me today at (858) 997-3801 or klingerealty@gmail.com.