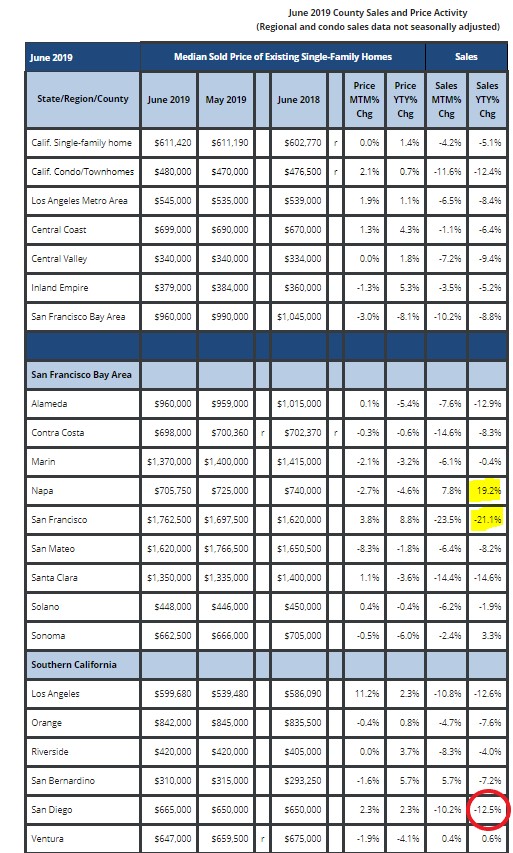 I had guessed that sales would drop 20% this year, but with mortgage rates being so cooperative it looks like we'll be fine.
Detached-home sales in San Diego County's north coastal region for the first seven months of 2019 are only down 3% year-over-year (1,642 vs. 1,693 in 2018).  We'll have a few more reporting over the next few weeks which should pull us within 1% to 2% of last year.
Mortgage rates spiked during the second half of 2018, helping to cause a 10% drop in NSDCC sales in the last five months of the year, compared to August-December 2017 (1,121 vs. 1,242 in 2017).
It will be hard to under-perform last year with rates about 1% less!