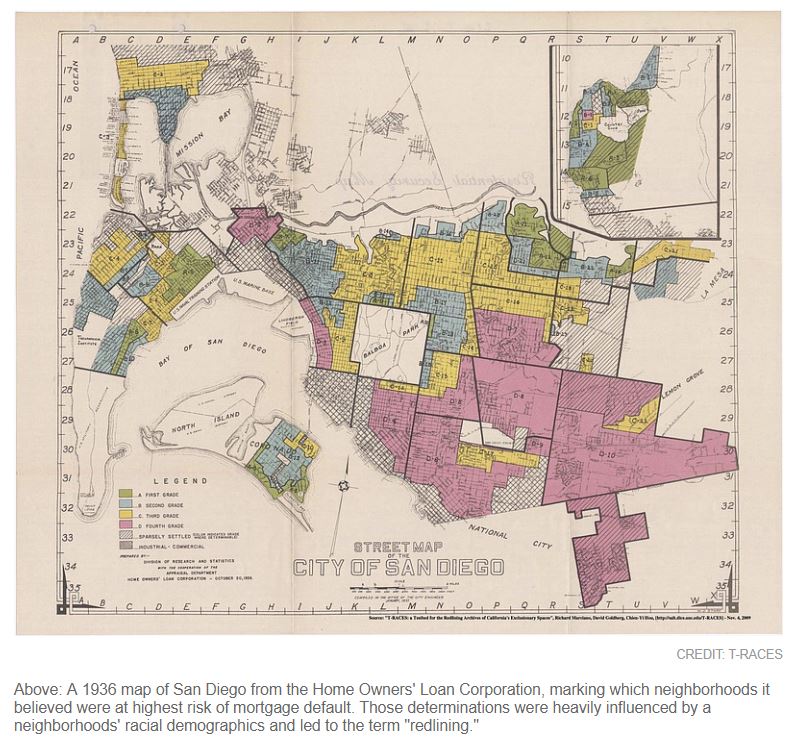 The history of housing discrimination is getting a lot of attention these days, and rightfully so.  If you, or someone you know, wants to contribute, KPBS is looking for stories:
KPBS is doing an investigation into the legacy of "redlining" in San Diego.
This is the historic practice of excluding minorities from certain neighborhoods through regulations on mortgages, leases and home purchases. We're looking into the impact this practice has had on the economic prosperity of different neighborhoods in San Diego.
 Some families in San Diego may have benefitted from this history, through no fault of their own. Others may have been hurt by it.
 If you or your family has any connection to this history, or if you know someone who does, please reply to this email or send an email to sources@kpbs.org with "Redlining" in the subject line.
 Thank you for sharing your knowledge and becoming a trusted KPBS source!
There was actually a red zone in La Jolla around the Taco Stand on Pearl!