Last week I mentioned the problems with agents selling houses before inputting their listing onto the MLS (link here).  Agents are so accustomed to doing it that there isn't much hope it will change, at least not until an outsider puts an end to it (district attorney or disrupter).
The listings that are first exposed as 'Coming Soon' suffer a similar fate.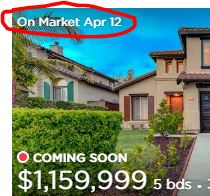 Zillow has legitimized the practice with their whole-hearted endorsement, yet the listings are vague and unclear, except for the On Market date.  But even that doesn't have any rules, and agents regularly ignore their own declaration and never put them on the open market at all (probably because they found a buyer from their Coming Soon campaign), or delay for a few extra days in hopes of a big pay off.
For these agents, the MLS-input is a last resort.
Rarely do the listing agents who offer a property as 'coming-soon' have a specific strategy, and they tend to be vague about showings and offers.
What can be done?
If the 'Coming Soon' had more parameters, it would help.  Rather than just a future on-market date, let's add two other questions:
1) Are you showing the home before the on-market date?
2) Are you entertaining offers before the on-market date?
Just those two questions would not only give buyers and their agents direction on what to expect, but also it would create some accountability.  Because there are no rules currently, it's anything goes, which isn't good for buyers or sellers.
Are there clues for detecting the listing agents who do this stuff?  The trail of evidence starts with their photos of the front exteriors of their listings – it is against the MLS rules to include a photo with your for-sale sign, so those who insist get their sign fuzzed out by the MLS police: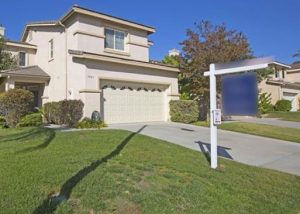 Obviously, the photo-taking happens before MLS-input, so if they already have the sign in the yard for their photo, you know they have been shopping for buyers for days, if not weeks, prior to MLS-input.
But most agents are happy to tell you that they will not only conduct a 'Coming-Soon' campaign, but they also have a their database of ready buyers, and an office full of productive agents who have their buyers too – all of which will be exhausted before they put your home on the MLS.
What is best for the sellers – and buyers too – is for everyone to engage at the same time, via the MLS, for maximum urgency.