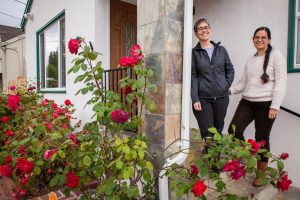 What never gets mentioned is that every realtor has signed an agreement to share their listings with one another.  This is how realtors are destroying the industry from within – because we foster the illusion of having a cooperative MLS but are happy to deprive our own sellers of open-market exposure in hopes of making two commissions. 
The practice is so common that I don't think realtors give a second thought to upholding their fiduciary duty to their own client, the seller:
Pacific Union International, California's second-largest residential real estate broker by volume, is launching a new service this week that will give the public a peek at its "off-MLS listings," meaning homes for sale that aren't on a Multiple Listing Service.
It's the latest in a growing number of ways home sellers can test the market — and maybe get an offer — before embarking on a full-on marketing campaign.
Putting a home on the MLS is usually the best way to get top dollar because it provides the greatest possible exposure. But in a red-hot market, some sellers figure they can bypass the MLS — and the real estate websites that repost their listings for the whole world to see.
Currently, agents circulate these "off-MLS" or "pocket" listings inside their firm and with other agents through Facebook groups or email lists. Some share them with groups such as Top Agent Network or Marin Platinum, which restrict their membership to high-volume agents.
Instead of holding a public open house — with strangers and neighbors traipsing through — agents arrange private showings.
Pacific Union estimates that 20 percent of its home sales in the Bay Area and 30 percent in Los Angeles last year closed without appearing on the MLS.
Mark McLaughlin, Pacific Union CEO, says Private View will help buyers and sellers by giving greater access to his firm's off-MLS listings: "We are taking secrets in our filing cabinet and exposing them to the public." He agreed that the MLS provides "maximum exposure," but for clients who don't want that, this is "an incredible" alternative.
"Once we get critical mass, I think more sellers will be part of this," Segal said.
In a market starved for inventory, that may not be welcome news.
Pocket listings have always been used, mainly by celebrities and people selling extravagant homes that only a few could afford. But their use in California has grown since 2013, as the housing market rebounded and bidding wars broke out.
"As inventory goes down, off-MLS practices go up," said Jim Harrison, president and CEO of MLSListings, the listing service for Santa Clara, San Mateo, Santa Cruz, Monterey and San Benito counties.
He estimates that 21.6 percent of all homes sold in those counties in the first quarter did not hit the MLS before they closed. That compares with 12.6 percent in the first quarter of 2012. (Many agents enter a sale into the MLS after it has closed to help establish comparable prices for an area).
The California Association of Realtors discourages pocket listings. In a 2013 press release, it said most sellers want the highest possible price from a well-qualified buyer, and the best way to get that, the association said, is to put the home into the MLS.
Most Multiple Listing Services are owned by local Realtors associations. Agents who join an MLS generally must post homes on the MLS within a few days of signing a listing agreement, unless the seller signs a waiver.
Every member of an MLS has access to those listings. They also go out to real estate websites such as Zillow and Redfin.
Pocket listings can lead to ethical, antitrust and fair-housing issues, the state Realtors association said in 2013.
Sellers typically pay a commission to their agent, who shares the commission with the buyer's agent. In pocket listings, it's easier for agents to keep the entire commission to themselves, or within their brokerage firm or a small network of outside agents.
Agents say there are many reasons to keep a home off the MLS, at least temporarily.
"My preferred way is to market heavily off-market for a week or two, and then go onto the MLS," said Cathy Youngling, an agent with Paragon Real Estate Group of San Francisco. That way "I have built a level of excitement and enthusiasm" before the "time on market" clock starts ticking.