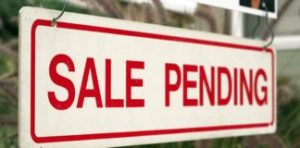 Our new pendings are down about 10% year-over-year, which suggests that the NAR index will be struggling in February too.  Yun said that the January inventory was down 9.5% and at an all-time low, but we had 5% more new NSDCC listings in January.
WASHINGTON (February 28, 2018) — After seeing a modest three-month rise in activity, pending home sales cooled considerably in January to their lowest level in over three years, according to the National Association of Realtors®. All major regions experienced monthly and annual declines in contract signings last month.
The Pending Home Sales Index, a forward-looking indicator based on contract signings, fell 4.7 percent to 104.6 in January from a downwardly revised 109.8 in December 2017. After last month's retreat, the index is now 3.8 percent below a year ago and at its lowest level since October 2014 (104.1).
Lawrence Yun, NAR chief economist, says pending sales took a noticeable step back to start 2018. "The economy is in great shape, most local job markets are very strong and incomes are slowly rising, but there's little doubt last month's retreat in contract signings occurred because of woefully low supply levels and the sudden increase in mortgage rates," said Yun. "The lower end of the market continues to feel the brunt of these supply and affordability impediments. With the cost of buying a home getting more expensive and not enough inventory, some prospective buyers are either waiting until listings increase come spring or now having to delay their search entirely to save up for a larger down payment."
Added Yun, "Even though contract signings were down, Realtors® indicated that buyer traffic in most areas was up January compared to a year ago. The exception was likely in the Northeast, where the frigid cold snap the first two weeks of the month may have contributed some to the region's large decline."
The number of available listings at the end of January was at an all-time low for the month and a startling 9.5 percent below a year ago.
Link to Article