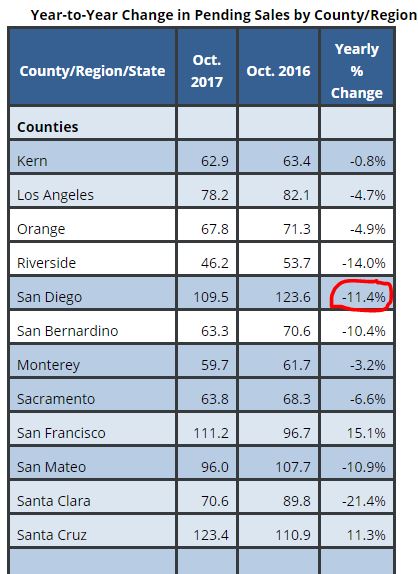 I'm not sure how the C.A.R prognosticators can look at these Y-o-Y numbers and still forecast higher sales for next year – unless they think the supply will inflate with thousands of desperate realtors having to sell their own homes?
The North County Coastal region (La Jolla to Carlsbad) is doing well, considering that December begins tomorrow – only a 17% drop since summer:
August 22nd: 373 pendings, 194 at 20+ days on market
November 30th: 309 pendings, 196 at 20+ days on market
There is no telling how many homes will come to market next year, or if there will be buyers willing to pay the usual Comps+5% pricing.
Get Good Help!