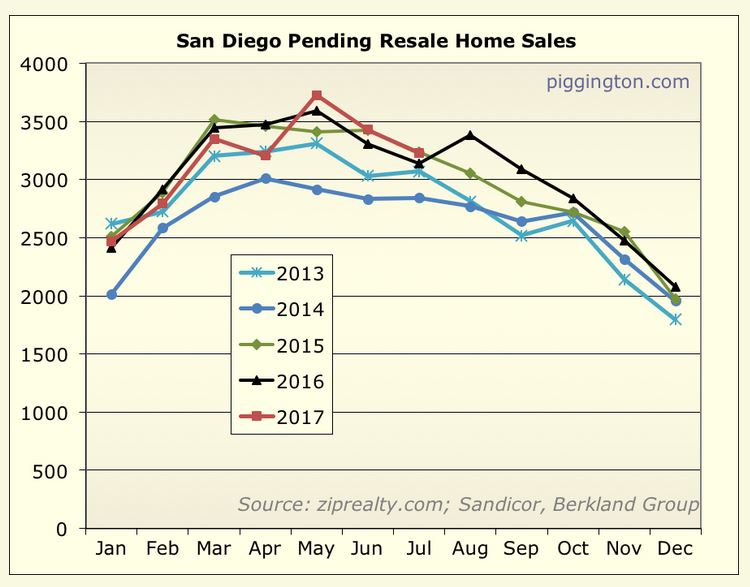 Rich has his latest report on the San Diego stats:
https://piggington.com/july_2017_housing_data_chartsngraphs
In his graph above, you can see that the county has been cooking this summer, with as many pendings as we've had in recent years!
In spite of higher pricing, we've also had fewer homes to consider.  Isn't it mind-boggling that in a county of more than 3 million people, we've had less than 6,000 homes for sale all year?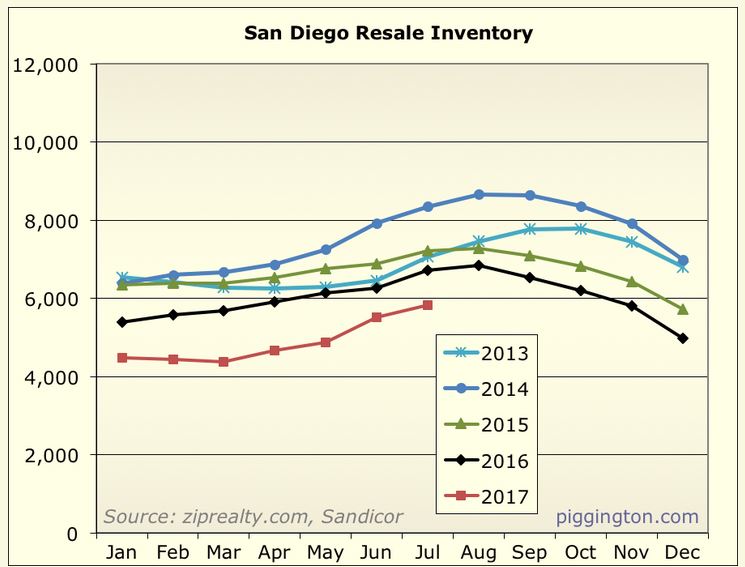 We've been following the weekly new pendings between La Jolla and Carlsbad since 2013, but I haven't monitored the NSDCC total pendings.  Any rise and fall in the total-pendings count would be a precursor to a change in sales count, which would give us a hint of a new trend.
The NSDCC pendings count has been in the 400s over the last few months, so as summer winds up, these numbers aren't surprising:
NSDCC Total Pendings today: 373
NSDCC Pendings, 20+ Days: 194
The houses that are still pending after 20 days have probably released their contingencies, and are on their way to the finish line.  I will keep track of them from now on to see if the trend reveals anything new!