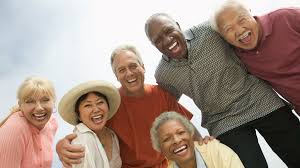 There are already people who have decided to buy and/or sell this year, and to those folks I'll say in advance – congratulations, and I'd like to help you!
I'd like to reach out those who are thinking of putting off the move for another month or year.
Here are reasons why you should re-consider:
The actual moving is mentally and physically taxing.  Even if you have plenty of family to help sort through the junk and pack everything up, you will want to have a say in many of the decisions.
 Moving to a new home almost always means getting accustomed to a new home, area, amenities, and basic things to live.  You want to be on top of your game to endure that many changes.
 People are buying one-story homes in advance because of the lack of supply and the pressure on pricing – demand is heavy, and supply is light!
 The current administration could mess with the tax law, and tweak the $500,000 tax-free profit you have coming from your home sale.
 The move is very likely to be more difficult than you think!
Recently, I had a widow move to a retirement facility after her husband had passed away (she was younger).  We lamented that if they would have moved together, he would have loved the new place, and she would have had a network of friends already built by the time he passed.
If you are getting up in years, and know that you have at least one more move in you before you're done, don't wait too long.  Seventy years old is about the latest anyone should move, and 60 years old is recommended.  You want to enjoy a few years at the new spot!
Don't wait too long!
Save