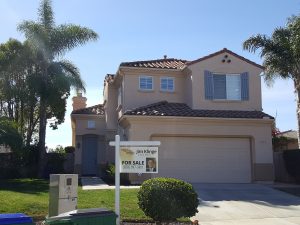 We received 16 written offers on the Bluff Ct. property – here are notes:
Five agents were from the LA/OC area. Because their MLS (CRMLS) covers most of the rest of Southern California, they were used to traveling to sell a house. San Diego home sellers want these LA/OC buyers to come here, because our prices look cheap to them.
The first three offers were all below list price. When it came time for the highest-and-best round, all three withdrew. I would have thought that the first offers submitted would be from the most motivated buyers?
The average down payment was 33%. There was one cash offer, and four that had less than a 20% down payment.
Five of the financed offers didn't include a pre-qual letter.
Five buyers increased their offer during the highest-and-best round, by an average of $21,000.
List price was $749,000 – three H&B offers came in at $799,000 and higher.
My youtube video of the home's defects is up to 335 views!