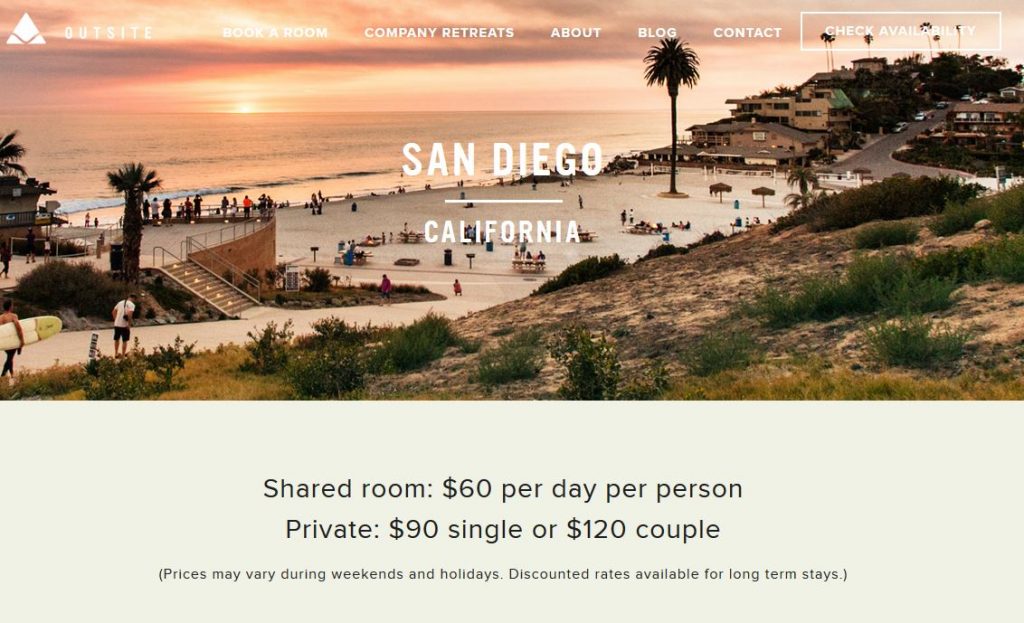 Hippie communes from the 1960s are coming back in many alternate forms, and there are already several options. The U-T featured Outsite, an AirBnb-type of company but for workers who desire temporary living arrangements in exotic areas – including a block from the beach in Encinitas.
From their website http://outsite.co/blog/:
The foundation is laid for co-living: this type of accommodation is not a trend or fad that is going to disappear in a few years. Between the plethora of providers currently offering co-living spaces in every corner of the globe, and the massive interest that residents from all professional backgrounds and lifestyles show, co-living has appeal and support that will help establish it as a unique but valuable form of accommodation. Residents may stay anywhere from a few days to a few months, but the concept of co-living has a permanence that will last for years to come.
Co-living solves many of the problems that entrepreneurs, freelancers and remote workers face, such as finding quality space on short notice with minimal commitment. At the same time, co-living provides the added benefits of community, focus and inspiration.
Save