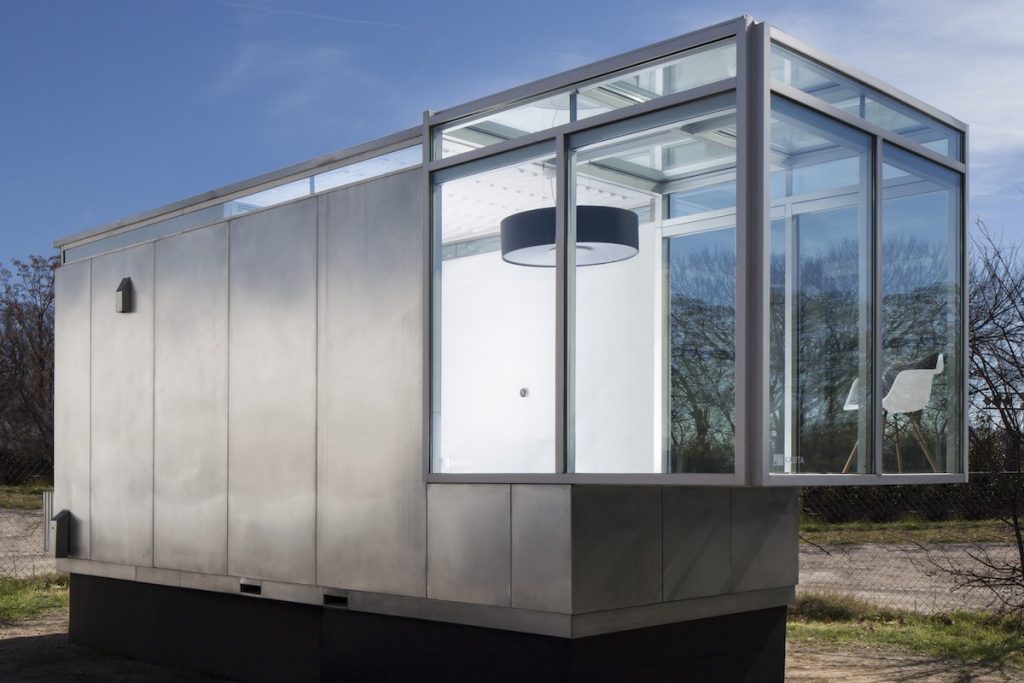 Here's another guy who insists on 'disrupting' real estate.  While the mobile devices are handy, are people – especially the affluent baby-boomers who are making the real estate market, going to give up their more-traditional homestead to live in a 320sf tin can?
http://www.forbes.com/sites/petertaylor/2016/07/19/meet-kasita-the-micro-housing-start-up-thats-about-to-revolutionize-real-estate/
You can tell immediately that Jeff Wilson, the 42-year old founder of Kasita, an Austin-based micro-housing start-up, has been courting venture capital. He has his sales pitch nailed—which is pretty impressive for a former university dean and professor who used to live in a dumpster.
When I ask Wilson what fundamental problem his company is solving he tells me without flinching: "Kasita is on the verge of disrupting the urban housing market in ways not seen in real estate and development in 150 years." Wilson's confidence may just be spot on. And perfectly timed.
Over the past decade my wife and I have asked each other countless times why everything else we own is completely mobile with the glaring exception of real estate. It's not an unreasonably philosophical question. Every current aspect of our personal and business lives—from banking and corporate communications to reading the news or planning a vacation—now runs entirely off of five mobile devices and a wireless hotspot. So why do we still sleep in a house every night with two-foot thick brick walls that hasn't moved an inch in 128 years?
Seeing a massive, mobility-starved void in the dead center of one of the largest segments of the US economy (while living in a dumpster), Wilson is betting that his tech-stuffed, 320-square foot, portable living capsule (a.k.a. casita, or "small home") is poised to transform the fundamental concept of what real estate means to a new generation of Millennials, empty nesters, and upwardly mobile creative types (e.g., us) who are looking to trade-in their 30-year mortgage for mobility, simplicity, and financial independence.
Read full article here:
http://www.forbes.com/sites/petertaylor/2016/07/19/meet-kasita-the-micro-housing-start-up-thats-about-to-revolutionize-real-estate/