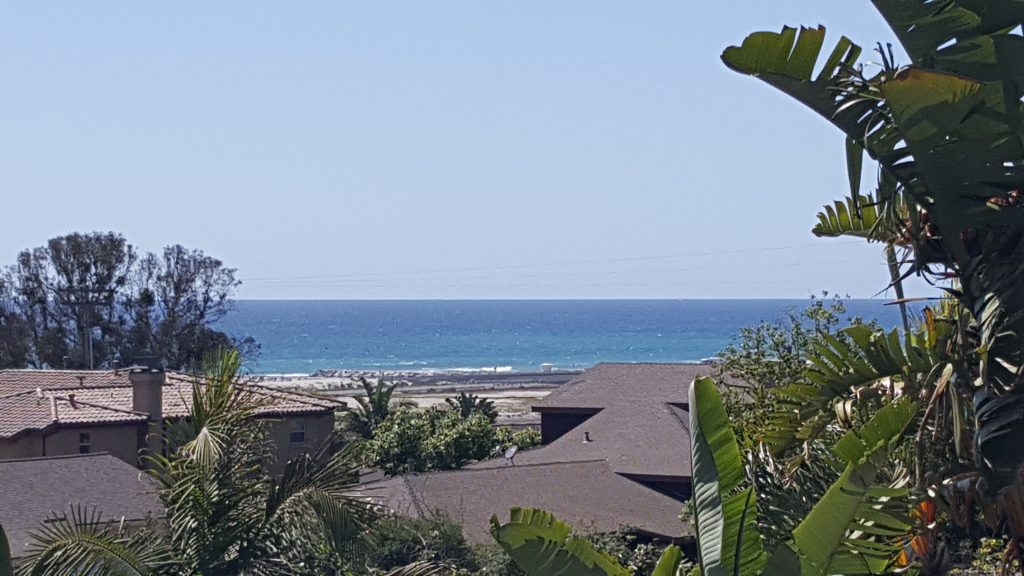 The weather was fantastic this weekend, and we had good traffic – 40+ people each day.  You know you have a specialty product in a mostly custom area when the zestimates are bouncing around.
Here is our zestimate history since Thursday.
BEFORE ZILLOW INPUT on Thursday night:

AFTER ZILLOW INPUT, THE ZESTIMATE INCREASED $249,754:

It has since come back to earth a bit: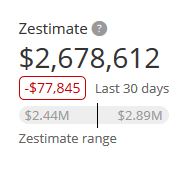 I think buyers are putting more stock in the zestimates for a number of reasons – easy-to-find data point, it is somewhat reliable in tract neighborhoods, and it's been around the longest.  Yet, I found myself having to explain to one visitor why was so far under our zestimate.
When the zestimate is within 10% of the list price, people might give it some credence. But when it is off by over 20%, buyers aren't going to consider it as a reliable source.
In this case, the Z team used an oceanfront 2,000sf attached-home as a comp: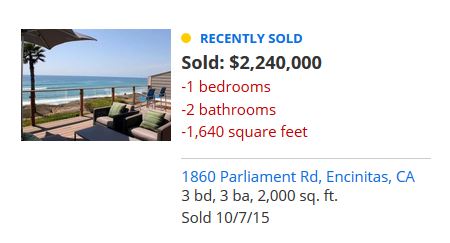 This is a recent sale nearby that is a better comp:
http://www.sdlookup.com/MLS-160008484-437_Hillcrest_Dr_Encinitas_CA_92024
But Zillow doesn't show it as a closed sale, thanks to the dispute between them and our MLS (it wasn't uploaded manually).
Hence, their zestimate is only $2,142,343:
http://www.zillow.com/homedetails/437-Hillcrest-Dr-Encinitas-CA-92024/81774561_zpid/
The Sandicor MLS people think they are doing us a favor by not negotiating with Zillow, but this is what we get – zestimates that are more unreliable than ever!