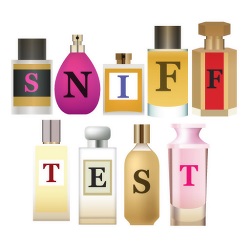 With inventory scarce and buyers aplenty, there really shouldn't be any reason a house doesn't sell these days.
Yet, they're not all selling.
In 2009 and 2010, buyers couldn't go wrong – all you needed was guts.  But as our market hits a maturing stage, the risks are higher that buyers can pay too much, and/or buy a money pit.
How do you know?  Let the days on market be your guide.
A. If a new NSDCC listing under $1.5 million doesn't have offers in the first 7-10 days, then something is wrong with it (and it might not be price).
B. If any listing has been on the market for more than 30 days, or has been refreshed, it confirms that something isn't right.
It's a buyer's job is to figure out why it's not selling, and in most cases it is just price. The most common marketing plan for sellers is to wait until the market catches up, or until they just get lucky. Buyers decide the rest.
But if the price seems close enough and a house still isn't selling, how can buyers protect themselves from getting stuck with a house with undesirables?
The sniff test is when you know others buyers have considered the house, and passed on it.  If you hear a listing agent say they've had lots of showings or you see a number of agent business cards left at the house, you have to wonder why it hasn't sold.
Be rigorous during your tour of the house. Once you have enjoyed the positives, find the negatives and determine if they can be remedied and at what cost.
 Be listening for road noise and dogs barking – the two most annoying sounds to avoid. Visit at different times of the day.
 Are the grounds wet? Compare to neighbors to see if it is just over-watering or a bigger problem.
 Listen for aircraft – is the house under a flight path?
 Talk to neighbors about house defects and neighborhood concerns.
 When in backyard, are neighbors looking in?
 Does it have a pool?  They are usually a neutral value at best, due to risk.
 Once inside the house, are the upgrades current? Or were they done 5-10 years ago, and now getting the dated look?
 Is there enough natural light inside? Turn lights off to test.
 Is the ceiling height acceptable?
 Does the floor plan make sense?  Larger rooms?
 Is there separation between the master and kids bedrooms?
 If homes are close together, are there smokers or noise-makers around?
 Check crime statistics and sex offenders' website.
These are items that may not get divulged on the seller disclosures, nor the home-inspection report – because these items are more concerned with personal taste and tolerance, and not about things that are broke.  But you want to factor them into your decision – because if buyers aren't buying this house today and you can't fix it, you will have the same problem when you re-sell it.
Divide defects into curable and non-curable categories, and determine what you can't live with, and assess a value to those you can. Many buyers throw homes out with the bath water, so this could be an opportunity, for those willing to tackle a fixer.
There is a difference between fixes and improvements too.  You can fix just about everything for $5,000 or less – things like roof repair, new furnace, removing a cottage-cheese ceiling, etc. – those are fixes.  Major improvements such as kitchen or bathroom remodels are more extensive but there are several online estimators to get ballpark ideas on costs.
It is easy to get caught up in the moment and relish the positives when seeing a house the first time.  To keep it all in perspective, remember one question.  If it is such a great house, how come it's still for sale?  Doing your own head-scratching might save you a few home-inspection fees – or more!