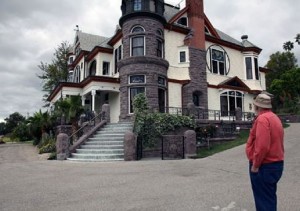 How many of the long-time owners are selling the family homestead, and downsizing now that the kids are gone?
We don't know for sure who falls into that category – people with older kids could have bought a house 5-8 years ago and already be empty-nesters.  But a growing trend of long-time owners selling could open up some flexibility on price, which could slow down the appreciation trend.
We could also assume that the longer it's been since the last sale, the more renovating the house could need.  The long-timers should have ample equity, which could enable them to cave on price, rather than remodel just to sell.  Those who went off to the pearly gates are more likely to have their heirs dump on price too.
Our research department checked the last 125 house sales between La Jolla and Carlsbad – the closings dated back to 11/23/15.  These are the number of sales in groups based on when the seller purchased the house:
La Jolla to Carlsbad House Sales – Previous Sale Date
New houses: 3 (2%)
2012-2015: 22 (18%)
2009-2011: 19 (15%)
2004-2008: 29 (23%)
2000-2003: 18 (14%)
0-1999: 34 (27%)
The last two categories combined for 42% of the total sales.  Not only are those houses at least 12 years old (most were much older) and probably need renovating, but in almost all the cases, the equity positions were huge.
If there is some future softening of home values, it will be more likely due to the long-timers being more reasonable on price, rather than the 'bubble'.
Other facts:
A. The median sales price was $1,080,000
B. The average cost-per-sf was $505/sf.
C. The average market time was 60 days.
D. There were 24% of the total that sold in the first 10 days on market.
E. Eleven sellers sold for less than they paid (9%).
F. In 14 of the sales, the listing agent represented the buyer too (11%).
G. Five were 'sold before processing'.
The first two categories – homes purchased since 2009 – totaled 33% of the sales.  Those sellers enjoyed a nice windfall of quick appreciation, and may be move-up buyers?
Those who bought in 2004-2008 (23%) were probably glad they waited!