The new development at Cannon and El Camino Real in NE Carlsbad is taking shape, though the first move-ins won't be until mid-2016 – and the high-enders won't be until 2017.  But in the meantime, these houses will occupy the minds of buyers, so any sellers nearby will be affected.
In SE Carlsbad, we saw how Davidson's Arterro tract helped to elevate prices throughout La Costa Oaks.  But those were all similar and newer McMansions – the older homes near RR will take a backseat to the new stock.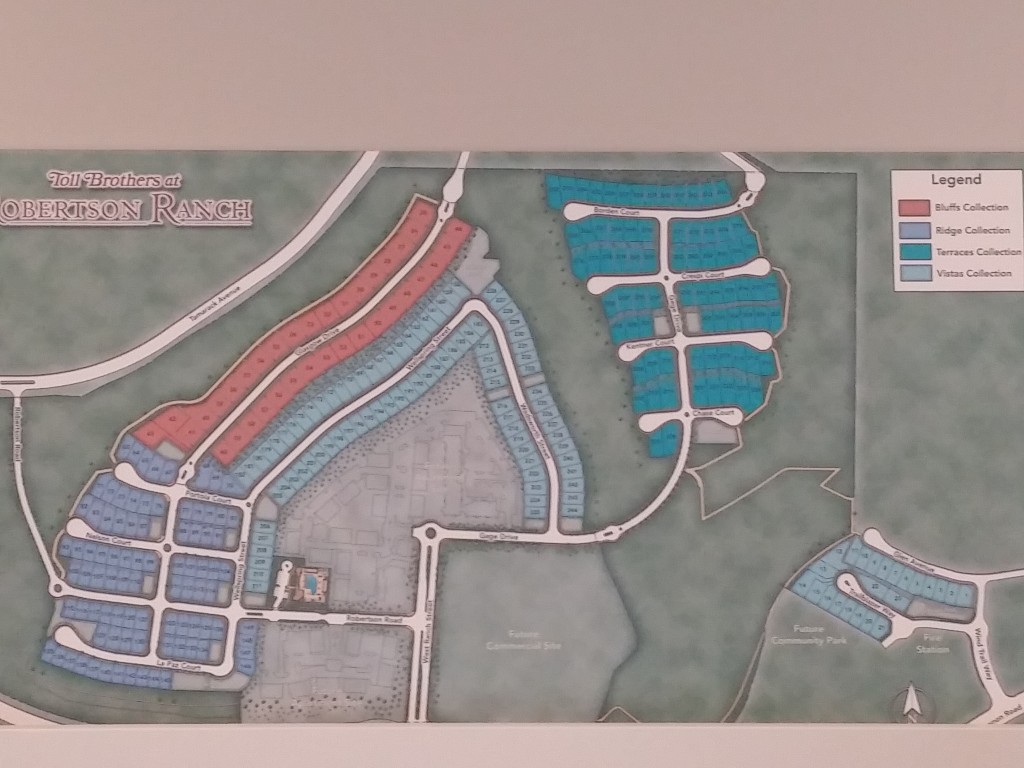 When first announced as a 672-home development, it sounded huge – but less than half are houses.  There are 308 single-family homes, 364 condominiums, 175,000 square feet of commercial development and 88 acres of open space including five neighborhood parks.
The condos are being called apartments, and are in the gray area on the map.  Like many builders, they are probably hoping to rent them for ten years, and then sell them later to avoid any construction-defect lawsuits.  But that high-density look will be interesting right in the middle of higher-end houses.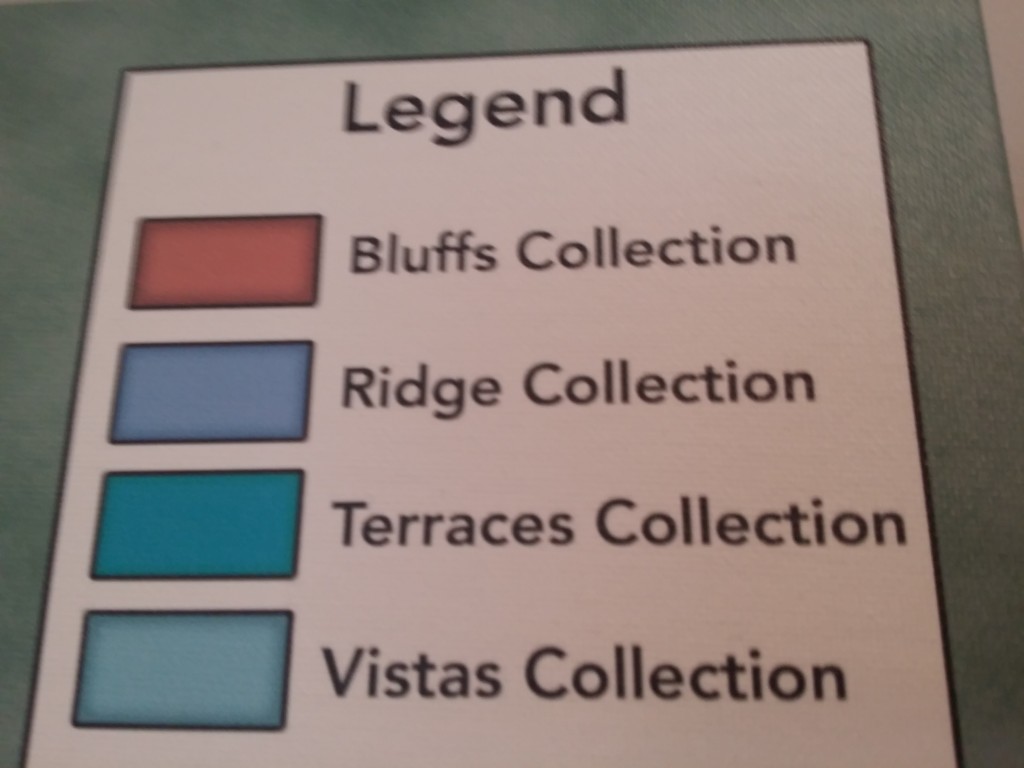 There is a little something for everyone – and that's probably good because the builder has had over 4,000 inquiries so far:
The Ridge will be 1,600sf to 3,000sf houses, but those lots look smaller.  Prices start in the mid-$600,000s, and they will be opening in Spring, 2016.
The Vistas will be 2,100sf to 3,900sf, and start in the $700,000s, but I think most will be in the $800,000s and $900,000s.  They've gotten started on a piece of the existing neighborhood in the bottom right corner on the map and are taking reservations.
The Terraces will be 2,900sf to 4,600sf houses on lots that will average 6,000sf.  They will start in the mid-$900,000s, and be opening n Summer, 2016.
The Bluffs will be the big bombers on the hill, though no ocean view.  The houses will be 3,200sf to 4,900sf on lots that average 8,500sf.  Prices aren't announced yet, but should be over a million.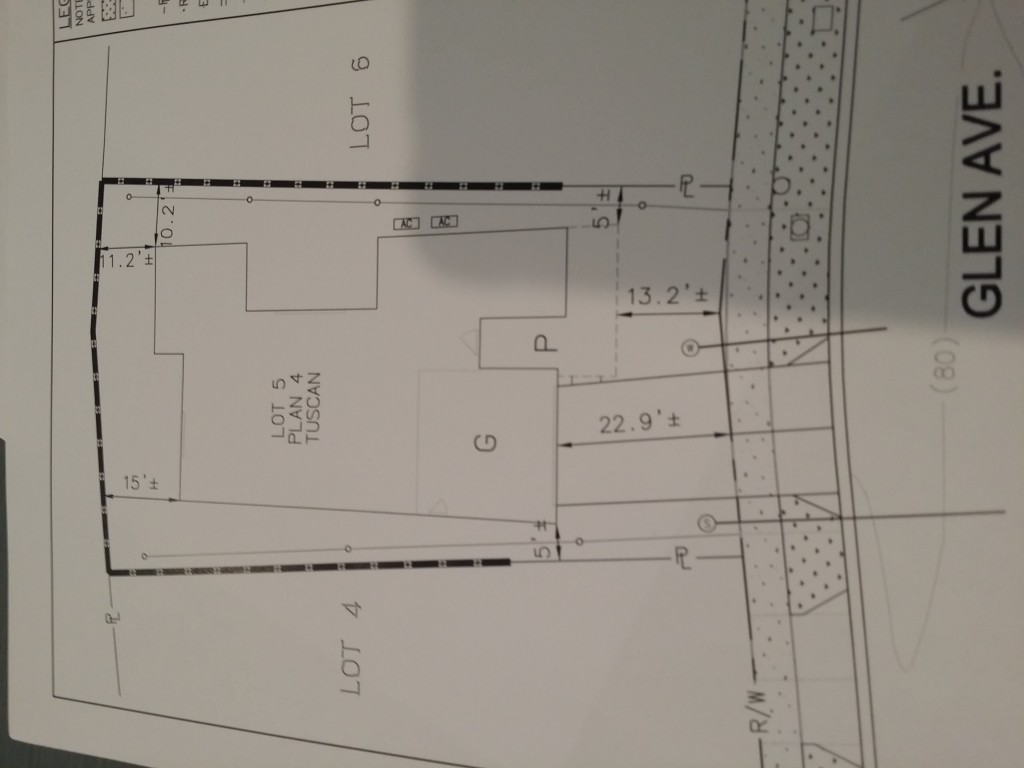 You can see here that the lots in the Vistas are brief.  This is a 3,900sf house going on a lot with a 15-ft. backyard – max.  It is 11.2-ft on the other side, and I think that includes the slope.  The price is $934,995.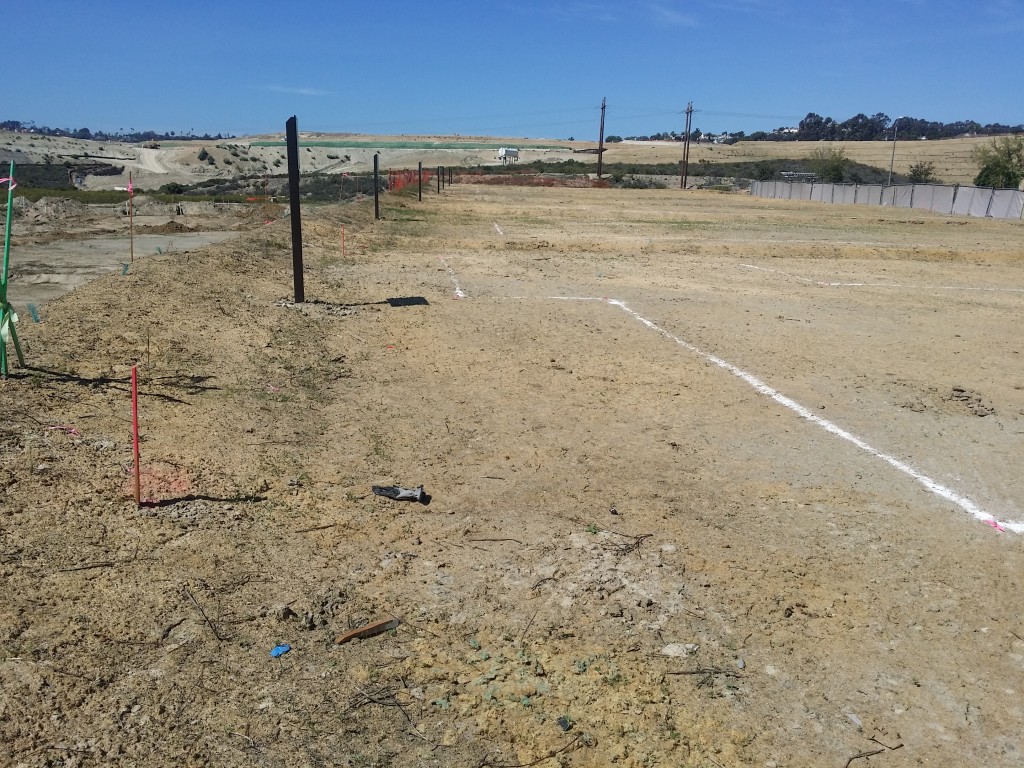 Click on the photos to enlarge the images.