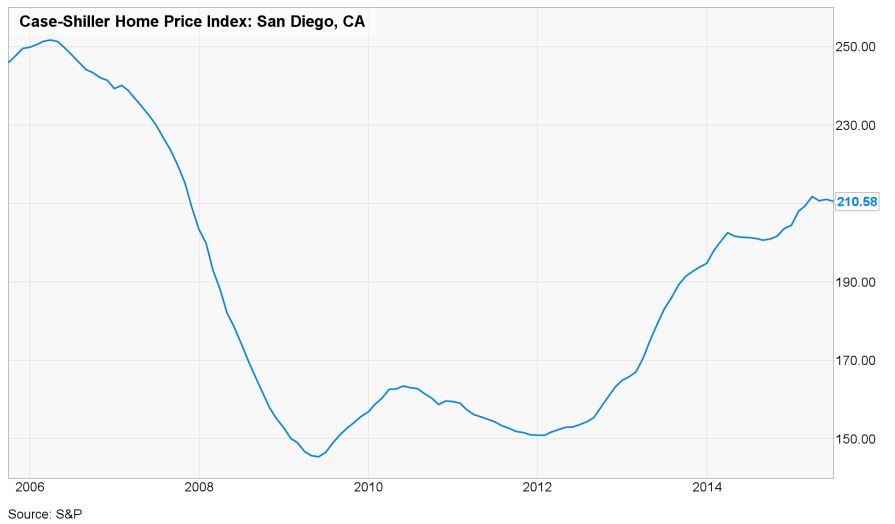 Above is a graph of the San Diego Case-Shiller Index for the last ten years.
How much higher can it go?
1. The highest reading was 251.71 in March, 2006.  After that, the index dropped 42% in three years, bottoming at 145.70 in April, 2009.  We have gotten about 61% of that back since.
2. Our most recent index of 210.58 is 16% lower than the peak. The no-doc funny money was probably accountable for the entire 16% difference, if not more.
3. According to the BLS, local prices only rose 0.8% in the last year, and +1.9% less food and energy.  Inflation probably isn't going to drive home prices higher in the near future.
4. It will be unlikely to see mortgage rates go down anytime soon.  Expect a holding pattern in the low-4 percent range.
What could drive prices higher?  Low inventory is about the only answer, and buyers are tired of hearing it.  The Case-Shiller graph shows some sputtering lately, and it has only been interrupted by rates dipping back into the 3s. Without that, prices would be, and should be, flat at best.