This summer's 3-mo moving averages look quite different from last year.
In 2014, the list-pricing started to falter as summer approached, and stumbled along until this spring.  But since then, we've been on a tear!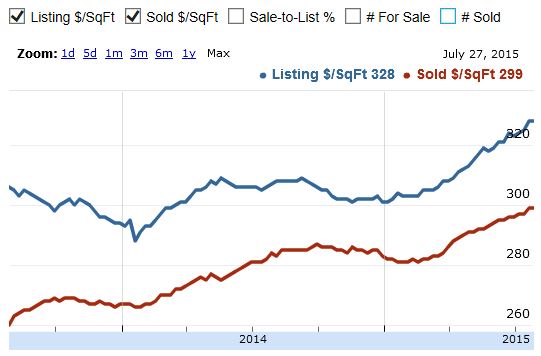 How can it be explained?  The lower-end buyers are more affected by rising rates, so maybe they are scrambling to buy anything affordable while they can?
According to the MLS, the San Diego County detached-home sales are 7% higher for the first seven months of 2015, compared to last year!  Summer sales this year are hotter than the 2013 frenzy levels in the graph below.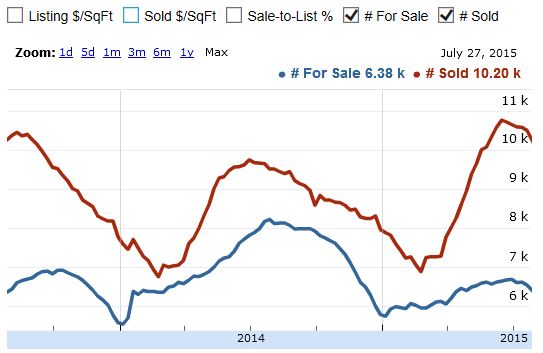 Any decent houses-for-sale have been gobbled up so quickly that the inventory appears bleak to casual observers who only see low numbers and lousy offerings left behind by the more-motivated buyers.
The casual buyers and sellers will check out once school starts – leaving the rest of this year to the motivated players on both sides.
When is the best time to buy?  When everyone else isn't!